1. Product Feature
Dress your napkins in natural beauty with our handwoven napkin rings. Handcrafted of rattan by a community of weavers in the Vietnamese. These specific rattan napkin rings are slight. They are beautiful and with all rattan products, very durable. Differing rattan shooting environments make this napkin rings uniquely individual. Thus, color, size, and weight, as well as unique markings, can slightly vary. It is a subtle difference, but also what makes them truly natural décor that will bring a sense of Earthiness to your table!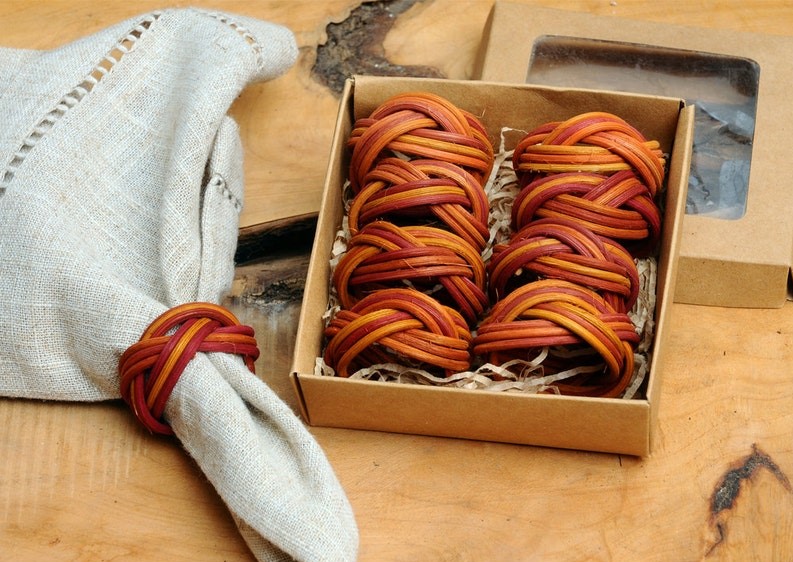 2. Detailed Image and Usage
Rattan napkin holder rings are perfect for all parties. Dinner table décor, holiday napkin rings, rustic wedding table décor, and more! These natural napkin rings are sure to impress your guests.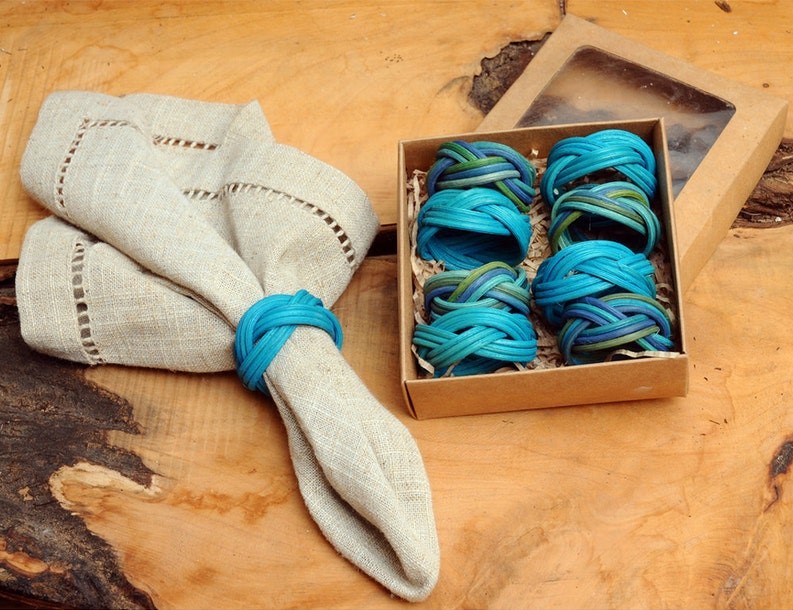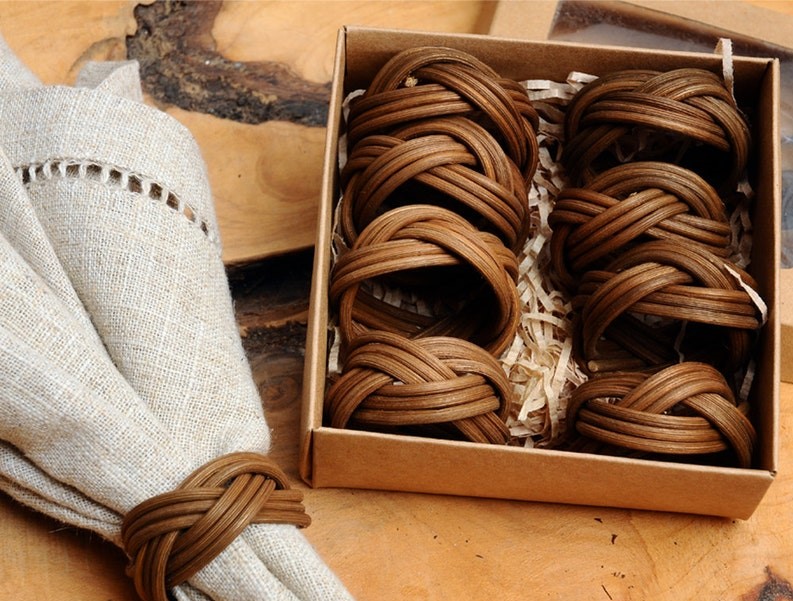 3. Production Process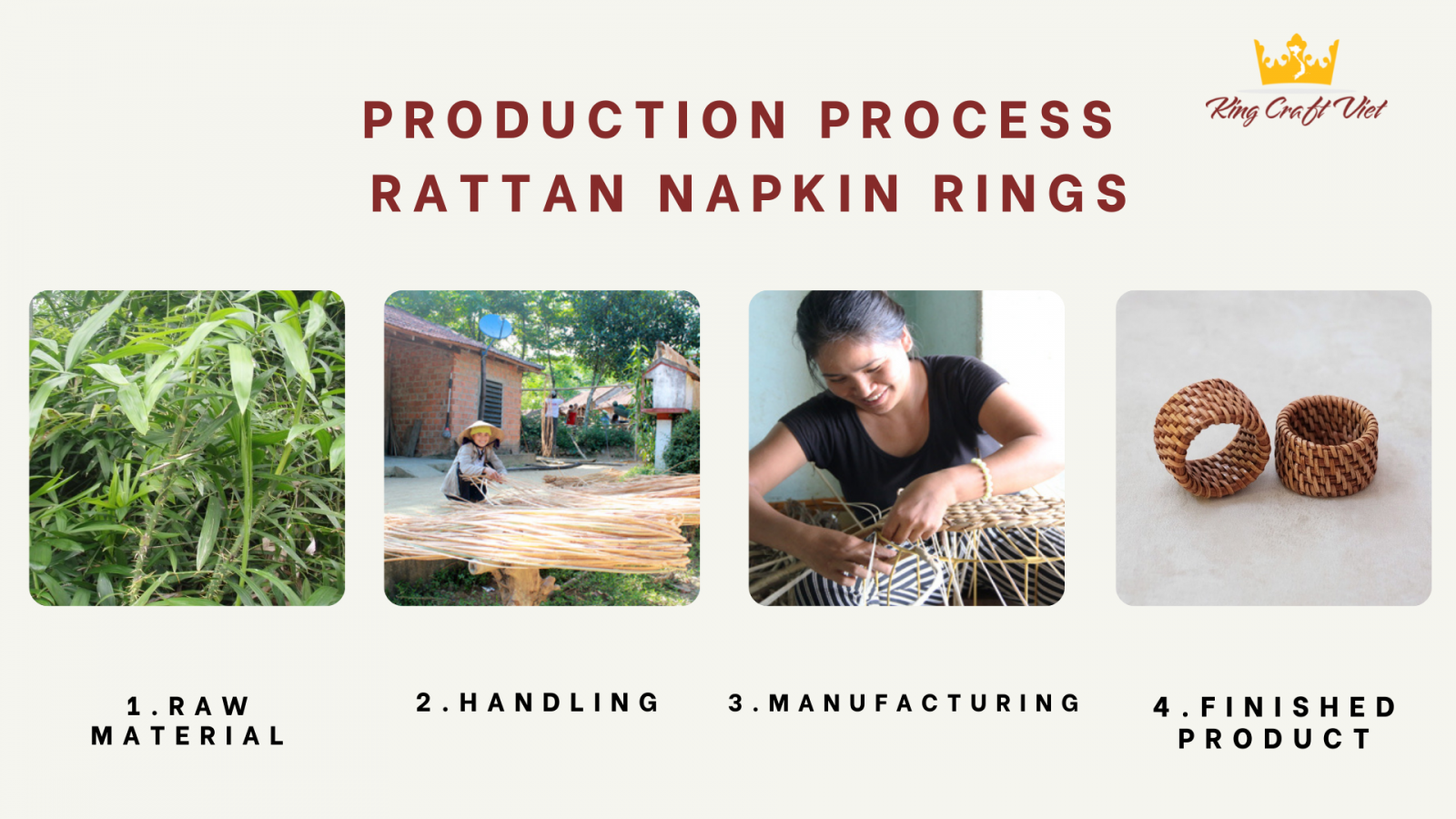 4. Packing and Delivery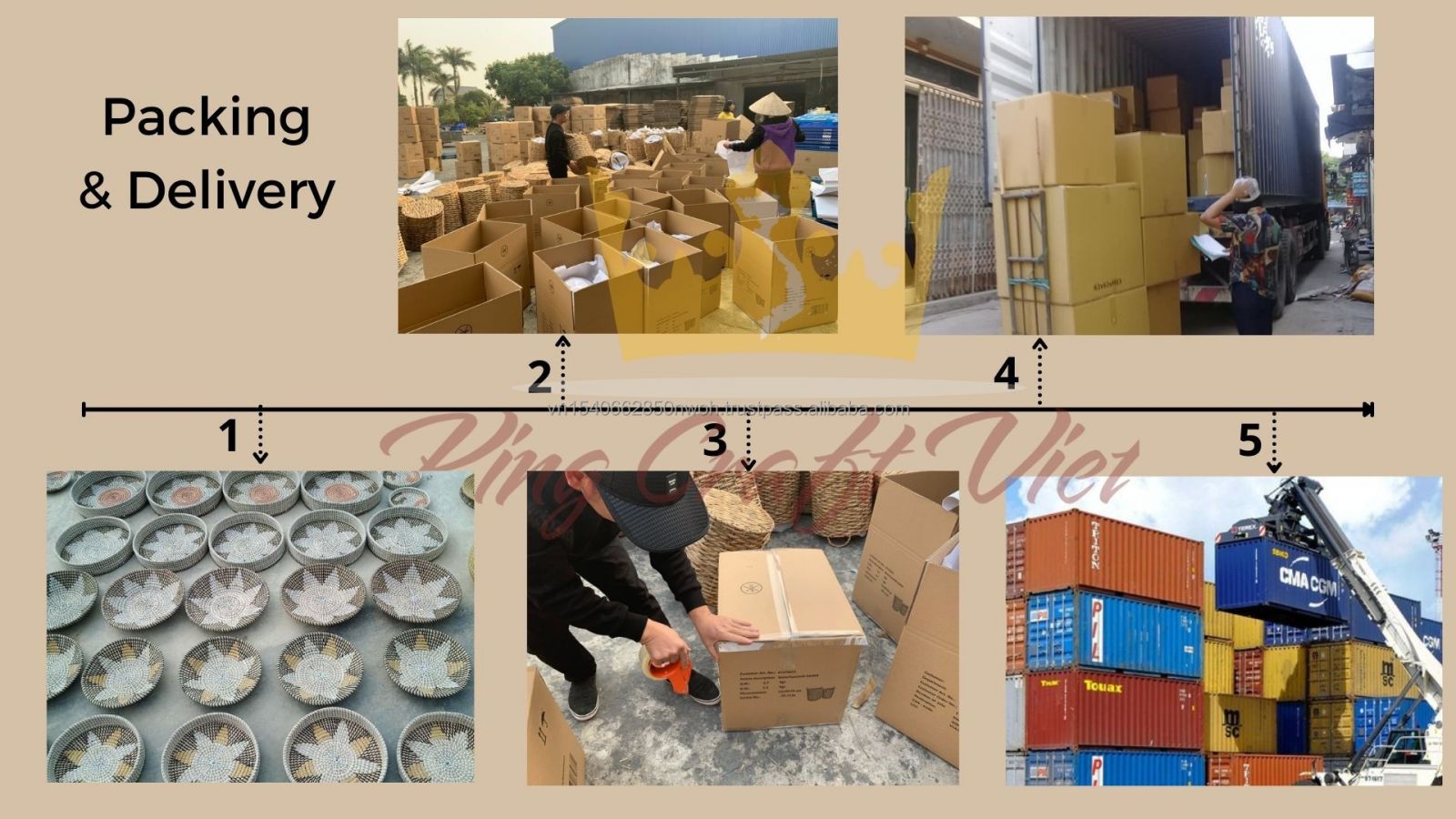 5. FAQ
Question 1. Are you manufacturer? Why should I work with you?
Answer: Yes we are manufacturer. Our products are made by ourselves, we control quantity, quality and price.
Question 2. Can I order samples? How samples shipped?
Answer: Yes samples are available. Samples in small pieces are packed carefully and shipped by DHL, FEDEX, TNT in order to minimize shipping time with affordable cost for customers.
Question 3: How about OEM?
Answer: We totally accept to customize production as per customer's requirement of color, brandname/logo, ect.,
-------------------------------------------------------------------------------------------------------------------
We are here to match your requirement. Do not hesitate to contact us for the best price!
Kingcraftviet.com- Vietnam's handicraft exporter
Hotline: +84 966420187 (Whatsapp)
Website: www.kingcraftviet.com
Email: sale@kingcraftviet.com
See more our channel on:
**Instagram: https://bit.ly/kingcraftvietcom
**Fanpage: https://www.facebook.com/kingcraftviet
**Linkedin: https://bit.ly/linkedinkingcraftviet
**Youtube: https://bit.ly/youtubekingcraftviet