1. Product Feature
The naturally dyed, tightly woven rattan of this collection adds a wonderfully organic element, but the distinction is in the collection's details: a rustic whitewashed finish, beautifully stitched corners, striking patterns, and a round wastebasket featuring a lovely reverse-tapered base. Wastebaskets include gray powder-coated metal liners.
PRODUCT OPTIONS AND SIZES
Tooth Brush Holder: 9x11.5 cm (DxH)
Round Canister: 9x11.5 cm (DxH)
Soap Pump: 10x16.5 cm (DxH)
Tissue Box: 14x14x15 cm (LxWxH)
Tray Set of 2
Small Tray: 28x18x4 cm (LxWxH)
Large Tray: 33x25.5x4 cm (LxWxH)
Wastebasket Round: 24x30.5 cm (DxH)
Wastebasket Rectangular: 25.5x20x29 cm (LxWxH)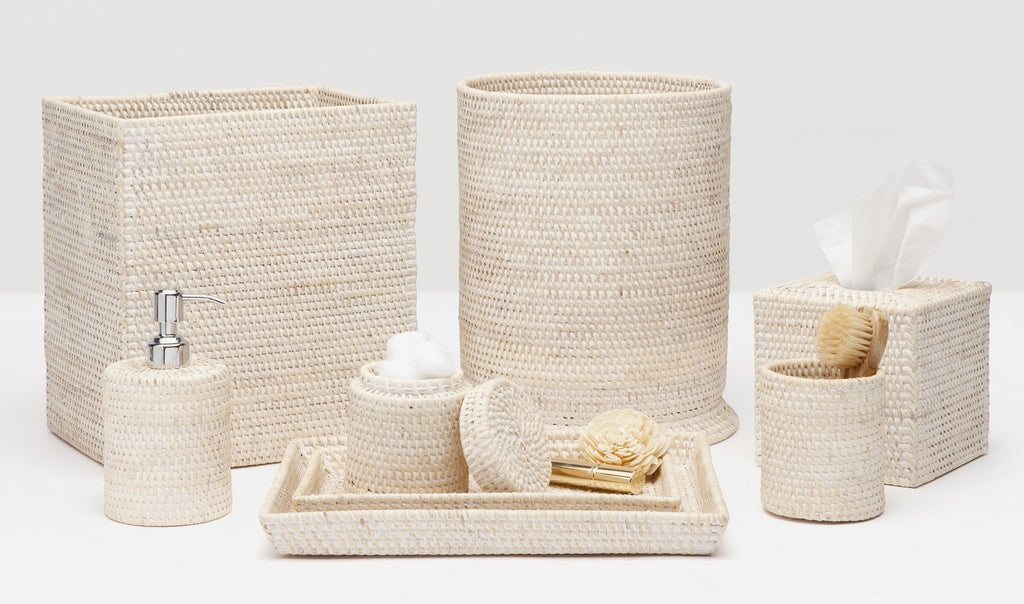 2. Detailed Image and Usage
The bathroom set easily pairs with your bathroom decor

Suitable for decoration and holds many items

Easy to place on any flat surface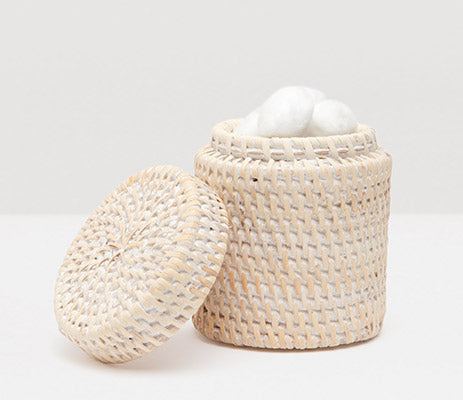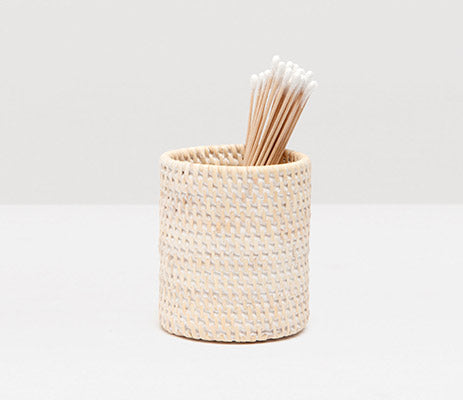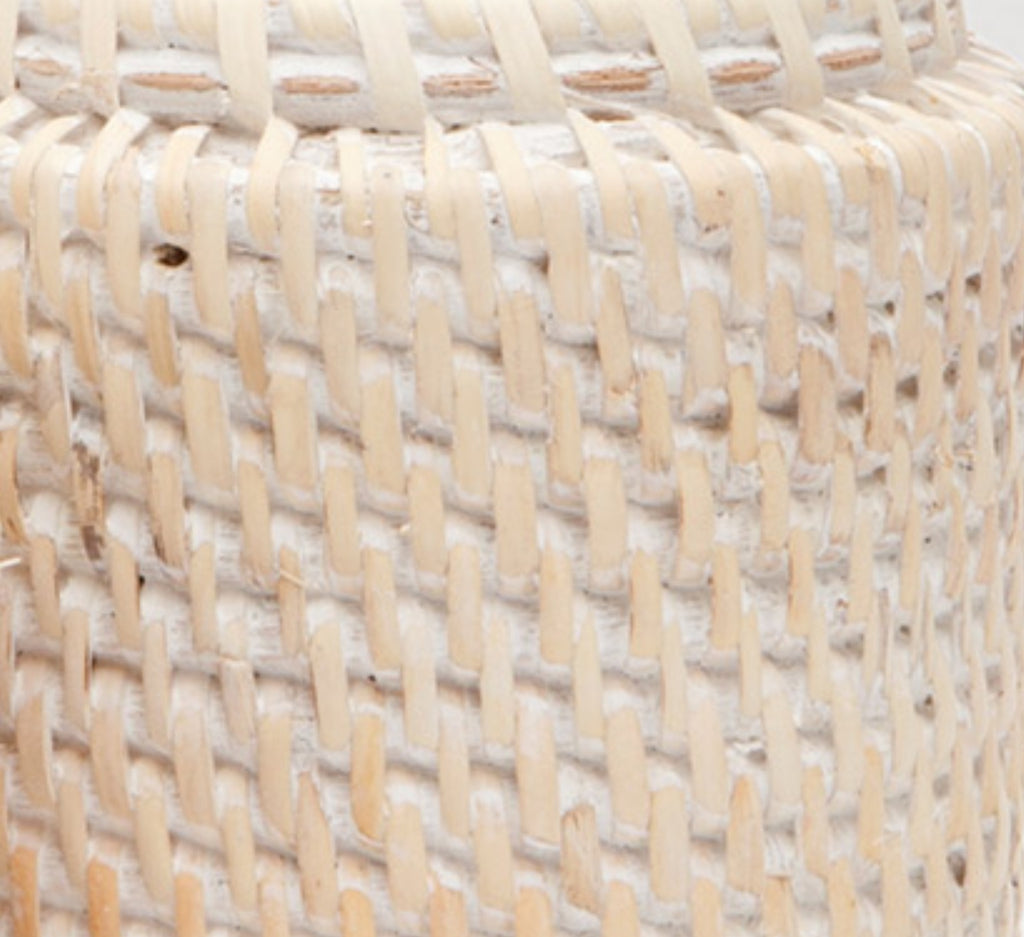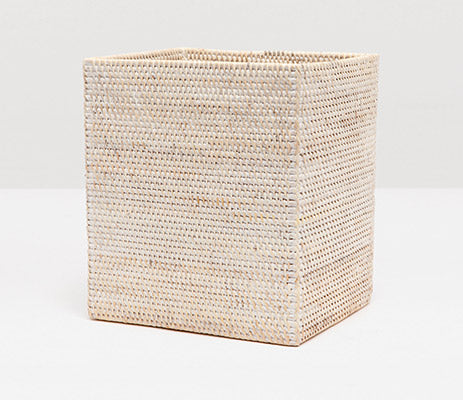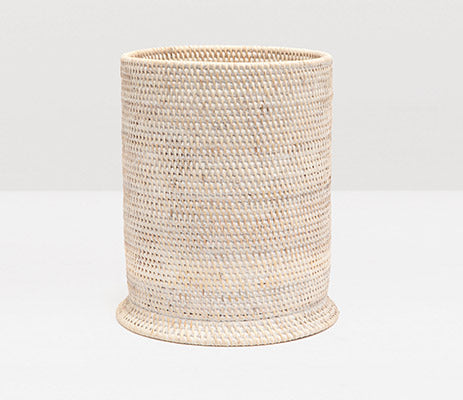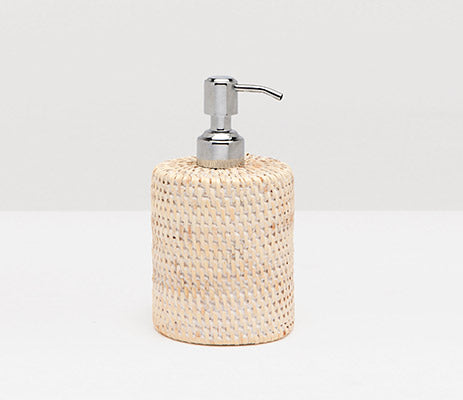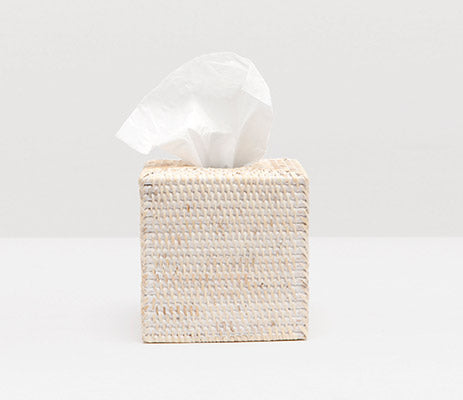 3. Production Process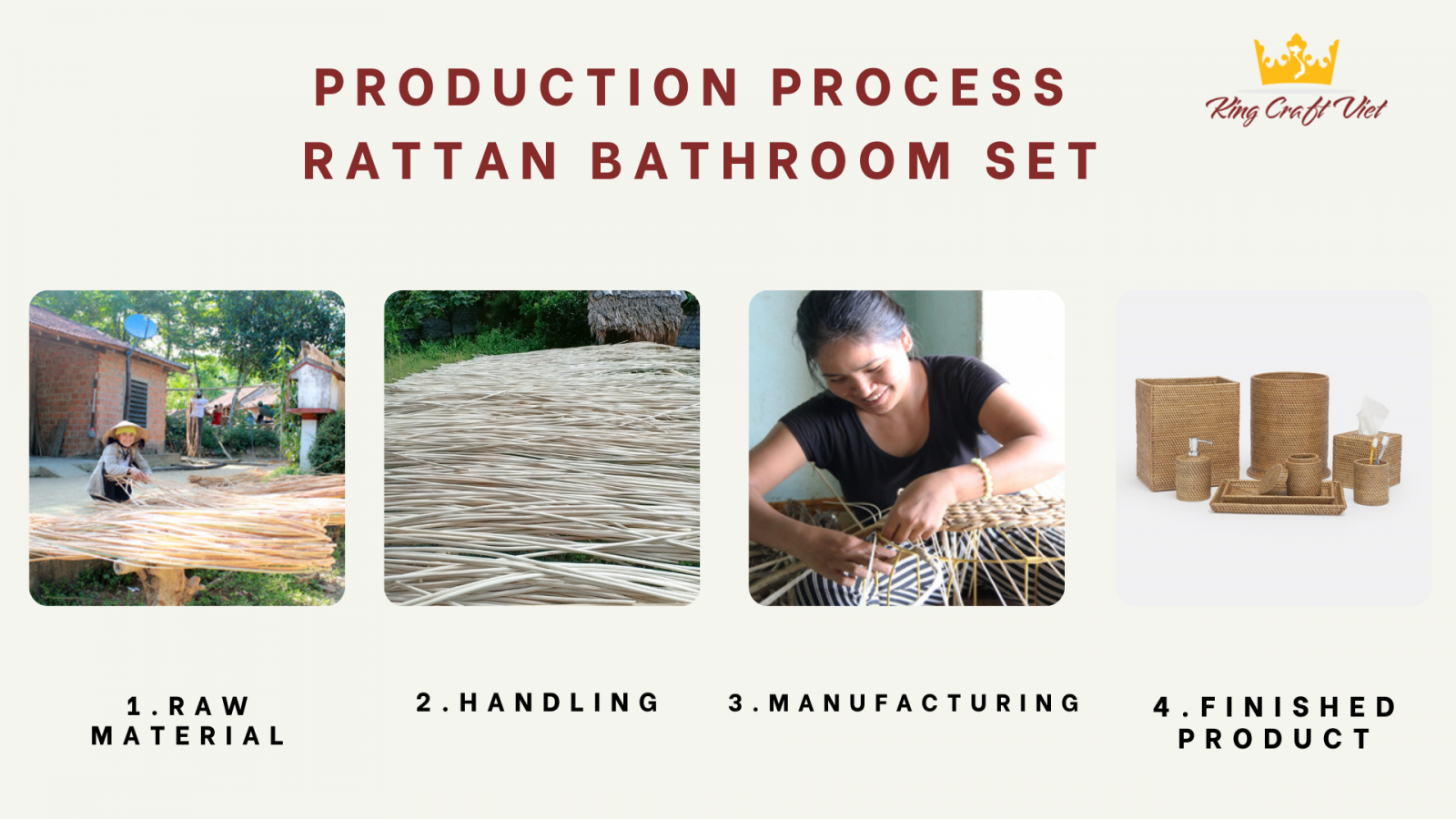 4. Packing and Delivery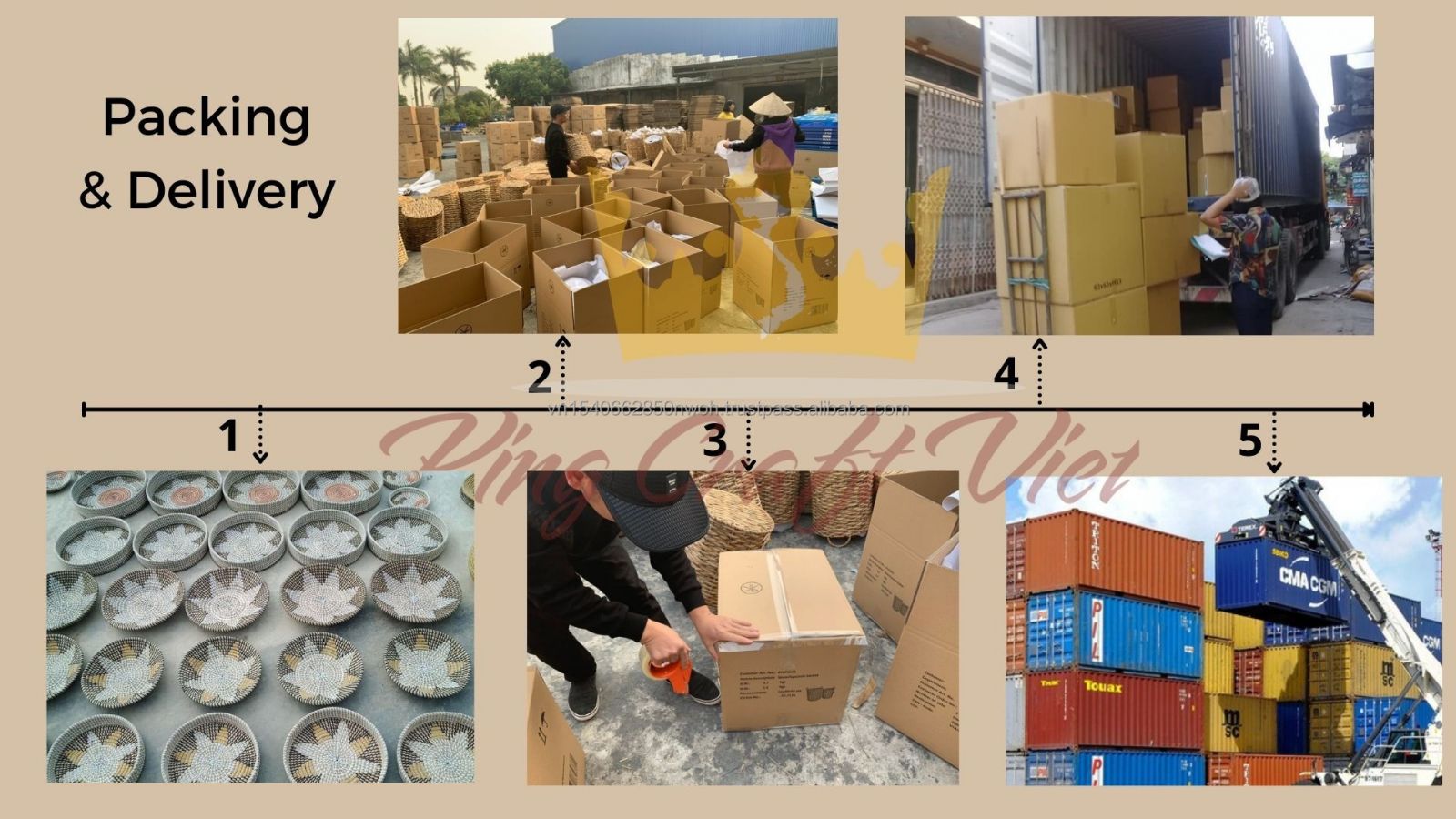 5. FAQ
Question 1. Are you the manufacturer? Why should I work with you?
Answer: Yes we are the manufacturer. Our products are made by ourselves, we control quantity, quality, and price.
Question 2. Can I order samples? How are samples shipped?
Answer: Yes samples are available. Samples in small pieces are packed carefully and shipped by DHL, FEDEX, TNT in order to minimize shipping time with affordable cost for customers.
Question 3: How about OEM?
Answer: We totally accept to customize production as per customer's requirement of color, brand name/logo, etc.,
------------------------------------------------------------------------------------------------------------------
We are here to match your requirement. Do not hesitate to contact us for the best price!
If you want to place an order with us, feel free to contact us below:
Add: 119 Nguyen Ngoc Nai Street, Thanh Xuan District, Hanoi, VietNam
Website: www.kingcraftviet.com
Email: sales@kingcraftviet.com
Hotline: +84 966420187 (Whatsapp)
See more our channel on:
Instagram: https://www.instagram.com/king_craft_viet/
Fanpage: https://www.facebook.com/kingcraftviet
Linkedin: https://www.linkedin.com/company/king-craft-viet-the-world-of-viet-nam-s-handicraft
Youtube: https://www.youtube.com/channel/UCp1qBzbIV7zZ1VUsSf-v4lg/featured
Kingcraftviet.com - Vietnam Handicraft Exporter