1. Product Feature:
A beautiful hand-woven vase, made with natural rattan. This perfect place to display your flowers or equally beautiful displays on its own. We love the unusual curvy shape of these baskets and how tall they are, making them perfect for displaying long stems of dried stems and grasses. Or you can put a glass cylinder vase inside to hold water and flower.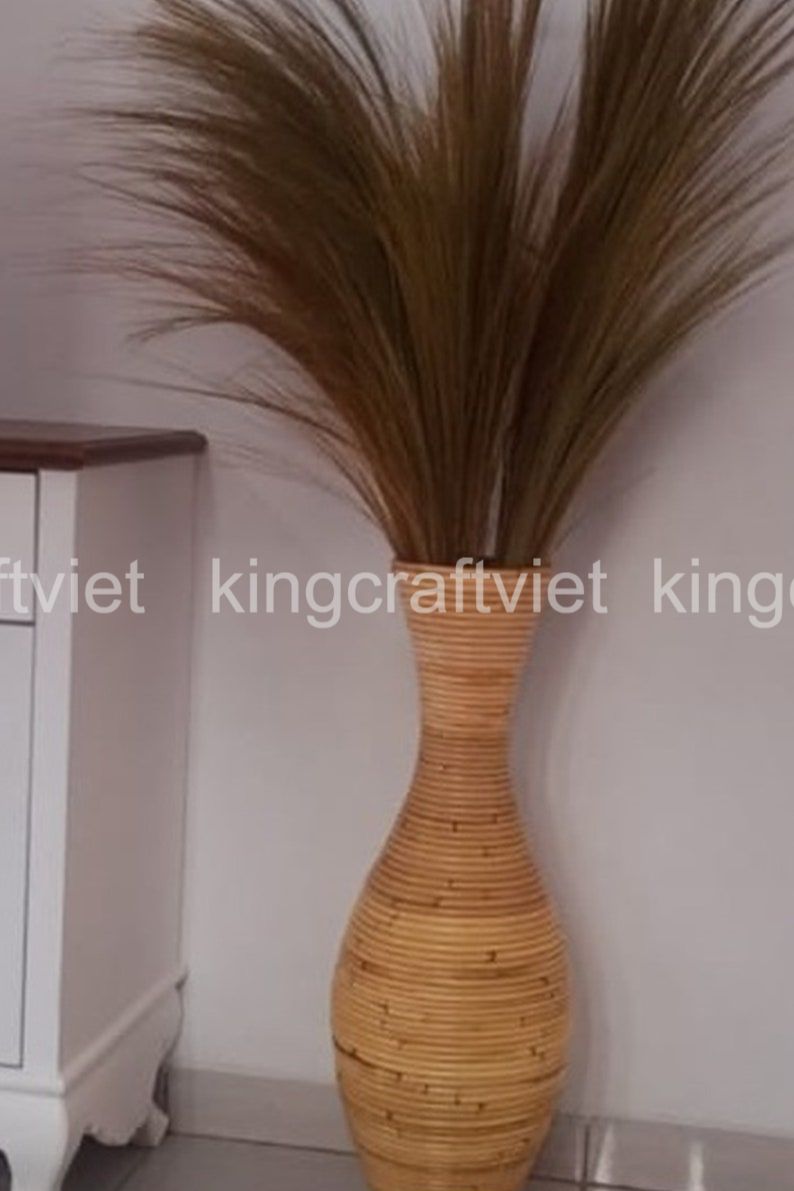 Click here to view more our collection
2. Detail Image and Usage:

An eco-friendly and renewable resource, it is lightweight, has a natural anti-bacterial quality, and is incredibly hardy and durable. Great for everyday use or special occasions. With proper care, a rattan flower vase will retain its beauty for many years. As a result of this traditional manufacturing process, no two pieces are identical. These vases are available in other colors and we also have other styles of rattan vases decoration to choose from.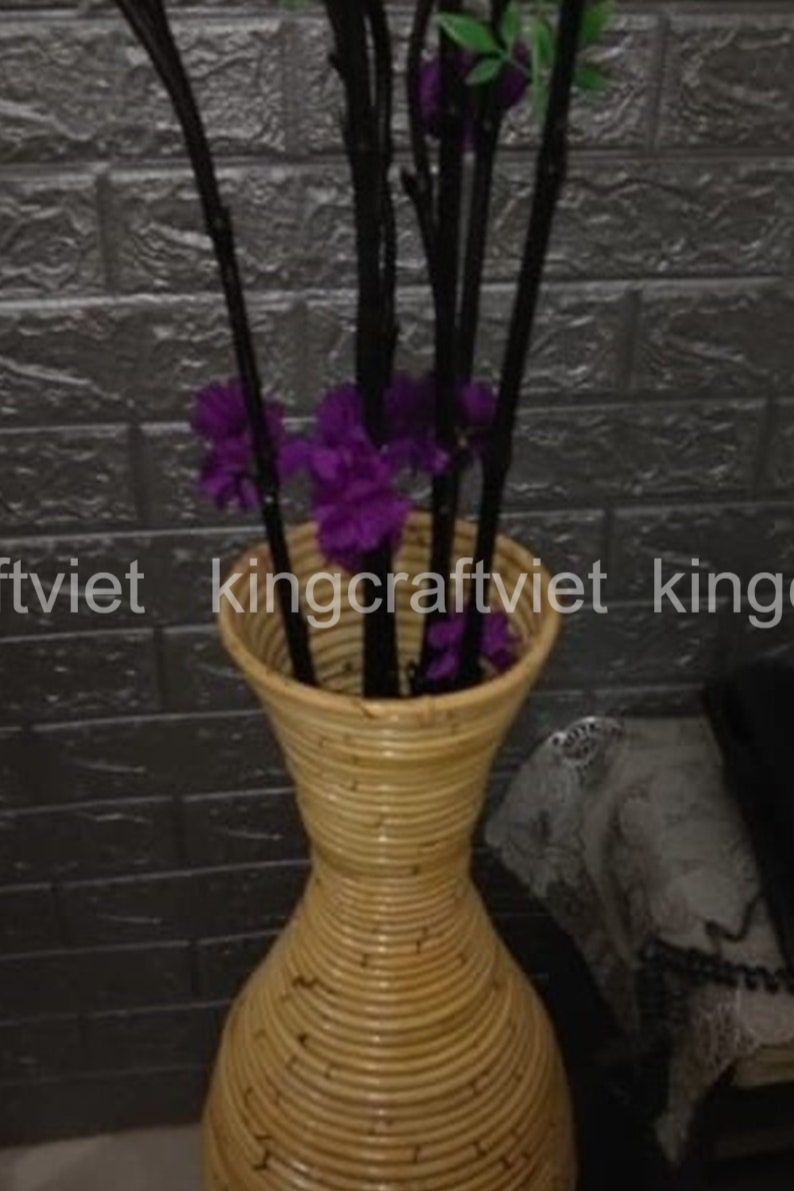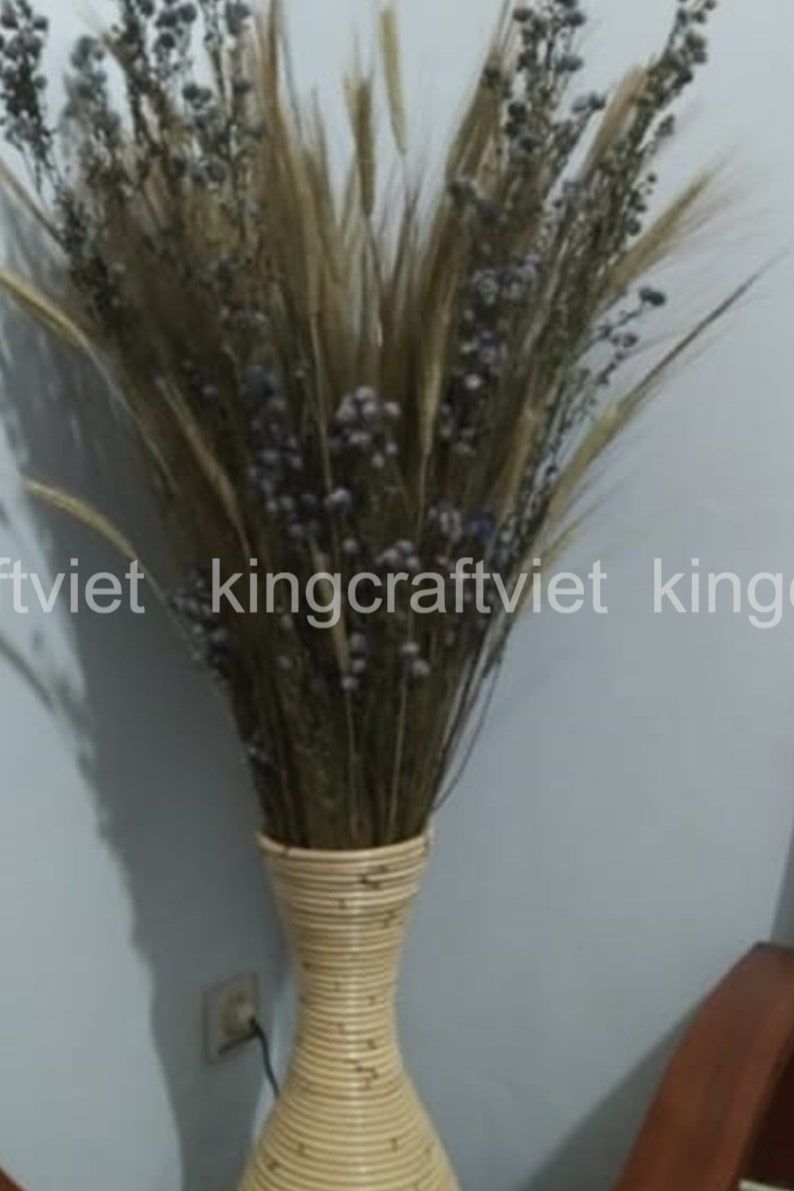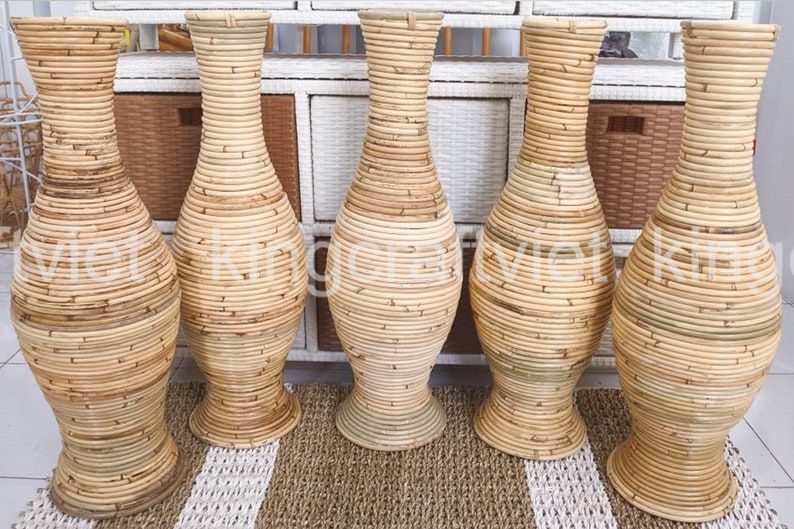 3. Production Process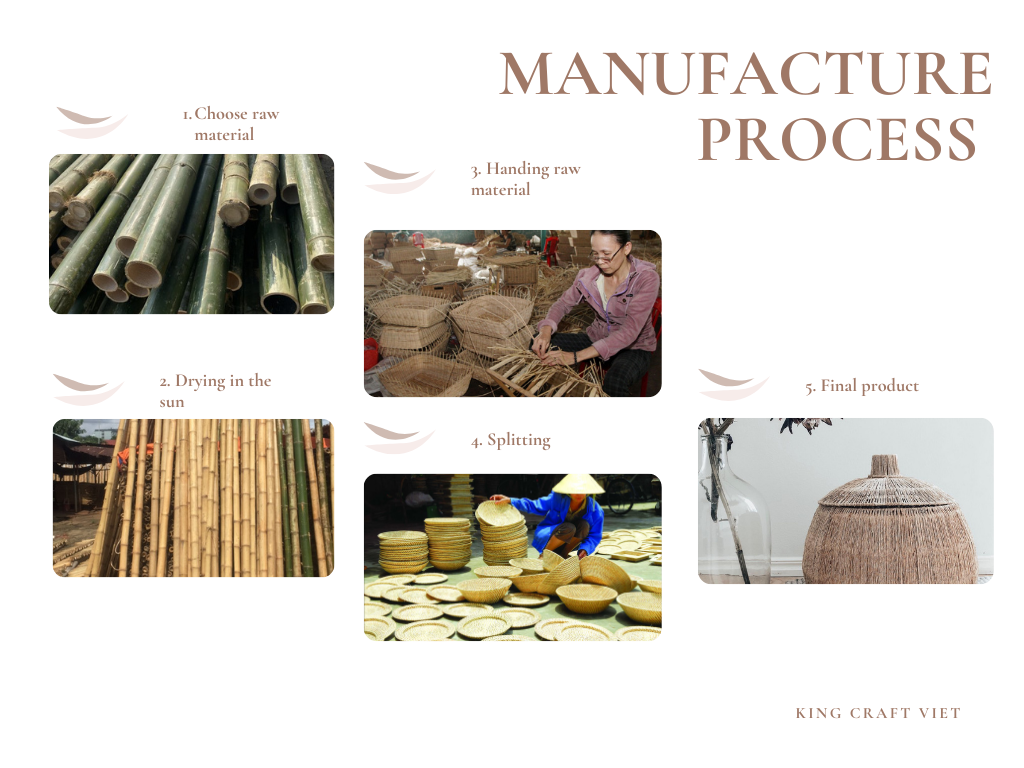 4. Packing and delivery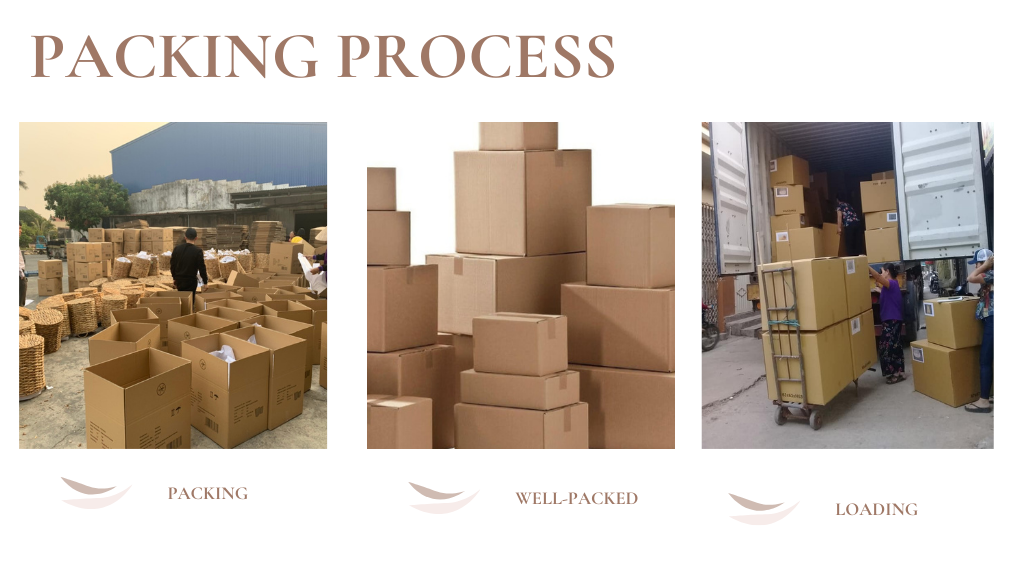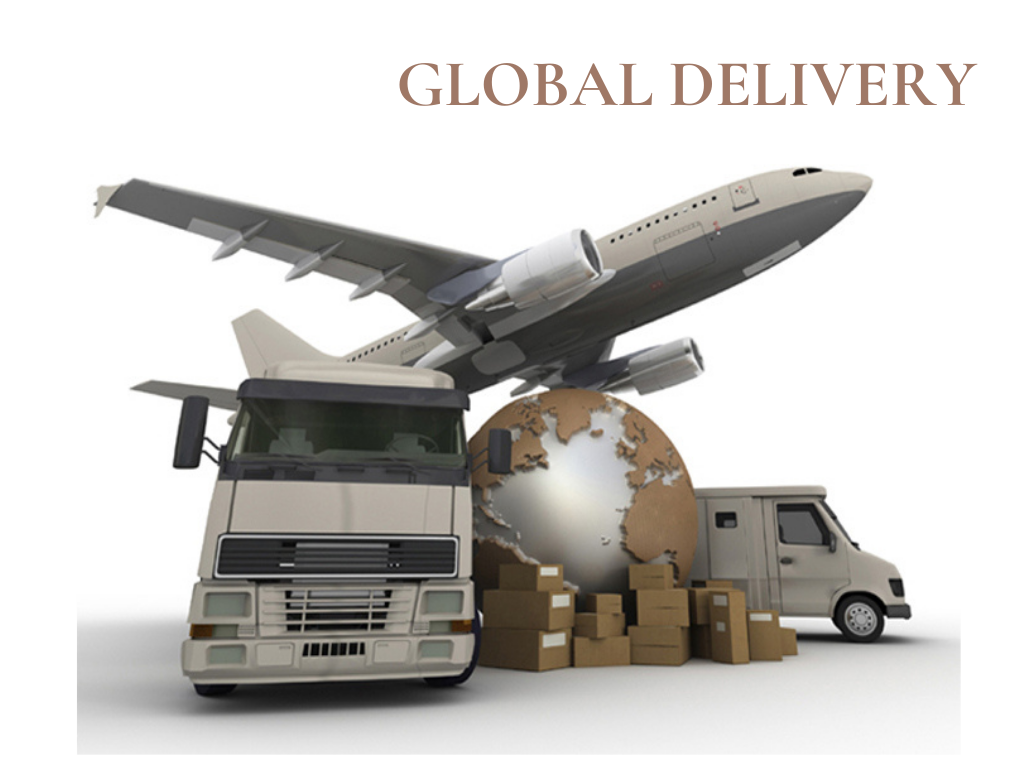 5. FAQ
Question 1. Are you the manufacturer? Why should I work with you?
Answer: Yes we are the manufacturer. Our products are made by ourselves, we control quantity, quality, and price.
Question 2. Can I order samples? How are samples shipped?
Answer: Yes samples are available. Samples in small pieces are packed carefully and shipped by DHL, FEDEX, TNT to minimize shipping time with affordable cost for customers.
Question 3: How about OEM?
Answer: We accept to customize production as per customer's requirement of color, brand name/logo, etc.,
6. About Us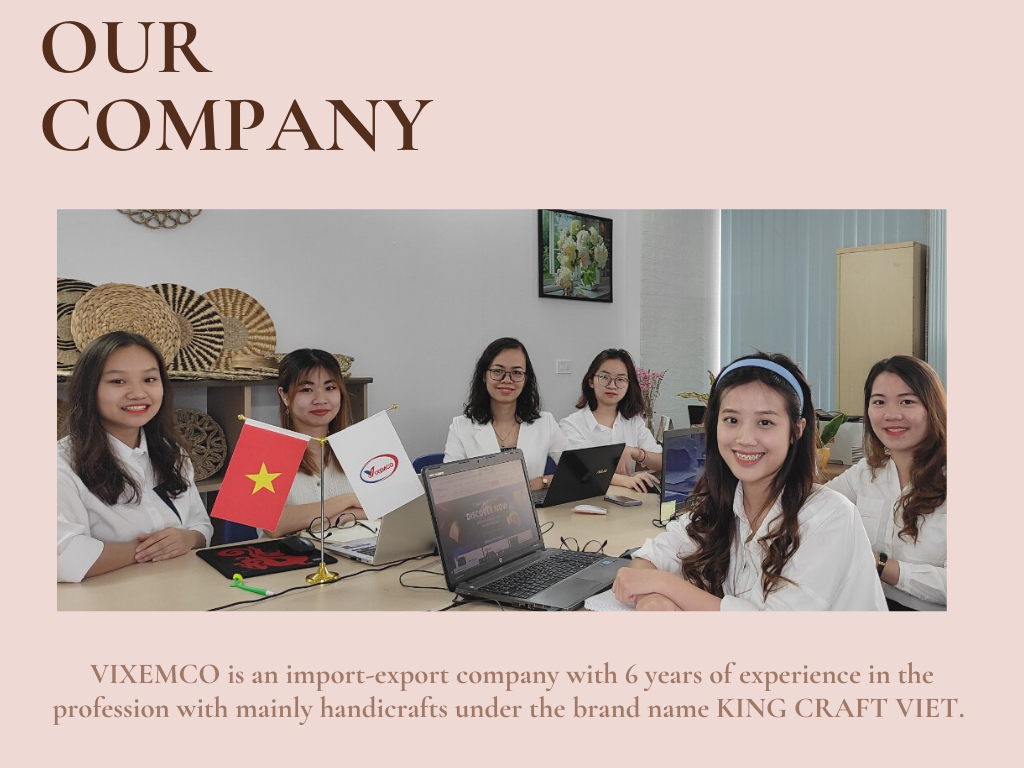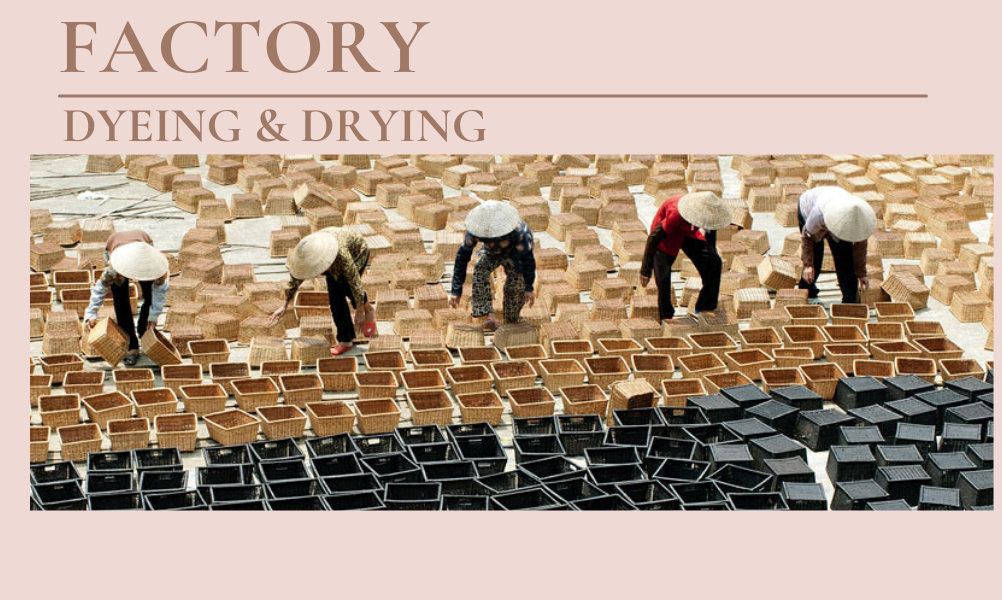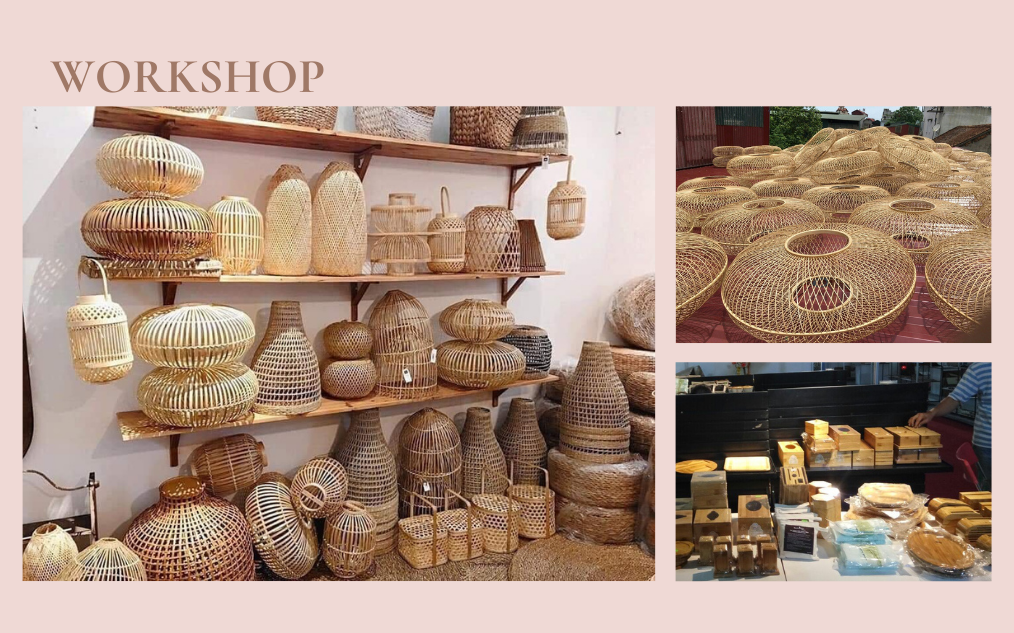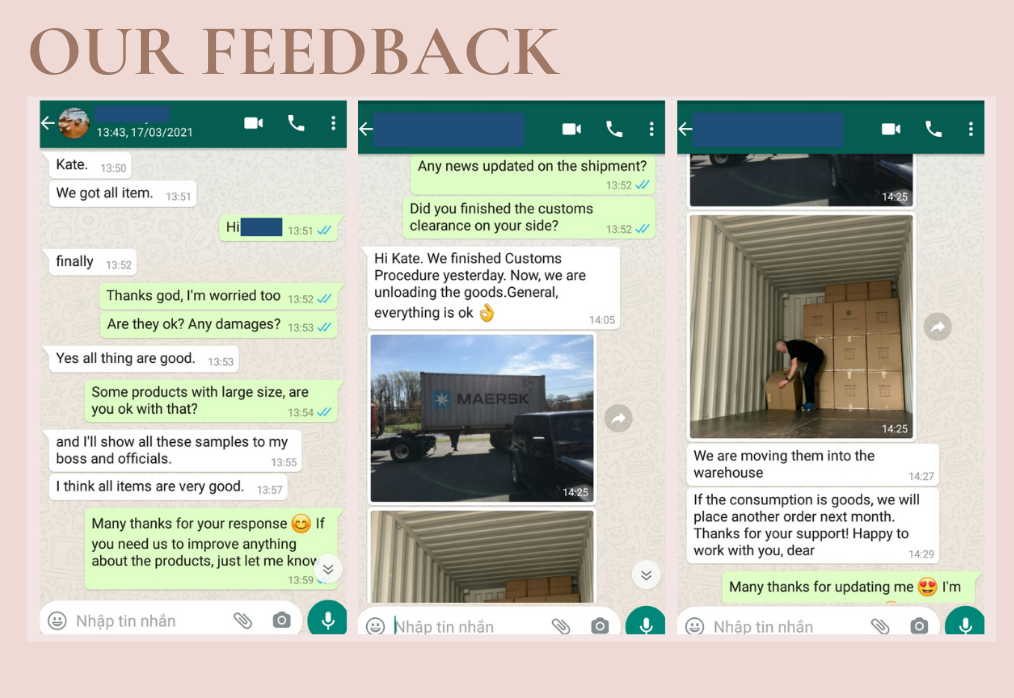 ---------------------------------------------------------------------------------------------------------------------------------------------------
KING CRAFT VIET
If you want to place an order with us, feel free to contact us below:
Add: 41/49 Huynh Thuc Khang, Dongda, Hanoi, Vietnam
Website: www.kingcraftviet.com
Email: sales@kingcraftviet.com
Hotline: +84 966420187 (Whatsapp)
See more our channel on:
**Instagram: https://www.instagram.com/king_handicrafts_vietnam/**
**Fanpage: https://www.facebook.com/kingcraftviet**
**Linkedin: https://www.linkedin.com/company/king-craft-viet-the-world-of-viet-nam-s-handicraft**
**Youtube: https://www.youtube.com/channel/UCp1qBzbIV7zZ1VUsSf-v4lg/featured**
Kingcraftviet.com- Vietnam's handicraft exporter