1. Product Feature:
Rodents and rabbits have teeth that are constantly growing, so it's vital you give your pet a variety of bunny chewing toys to prevent dental problems. While brightly-colored plastic toys may look appealing, they're often dyed with toxic chemicals that are dangerous for your pet. For your peace of mind and your pet's health, our woven pet huts are made of only natural, edible, 100% organic safe materials - Seagrass.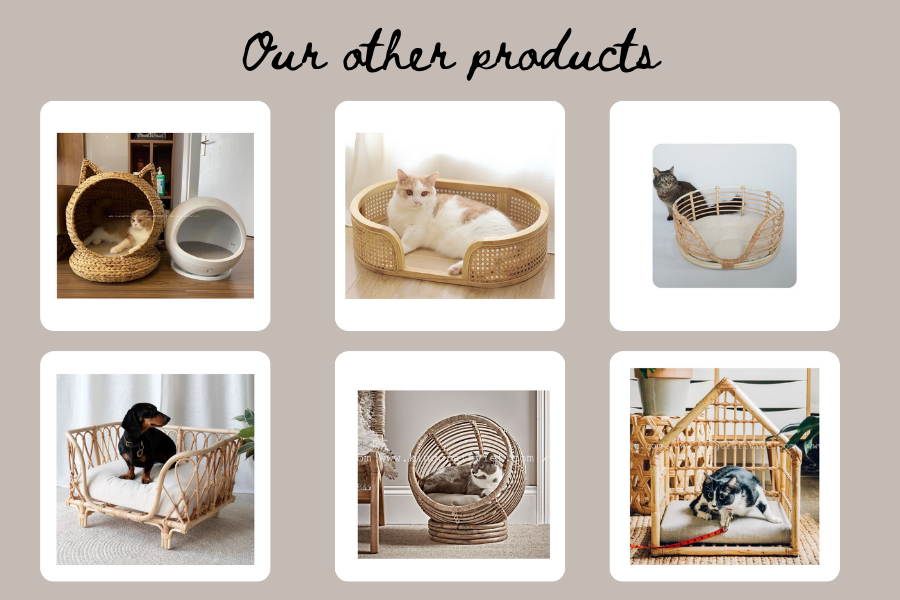 Click here to view more product
2. Detailed Image and Usage
Our seagrass tube hutch is sturdy and spacious. Bunny, rabbit, chinchilla, hedgehog, hamsters, and small animal pets love climbing on it, running through it, and chewing on it. The pet houses are made without nails or staples, it's safe to your precious furry friend.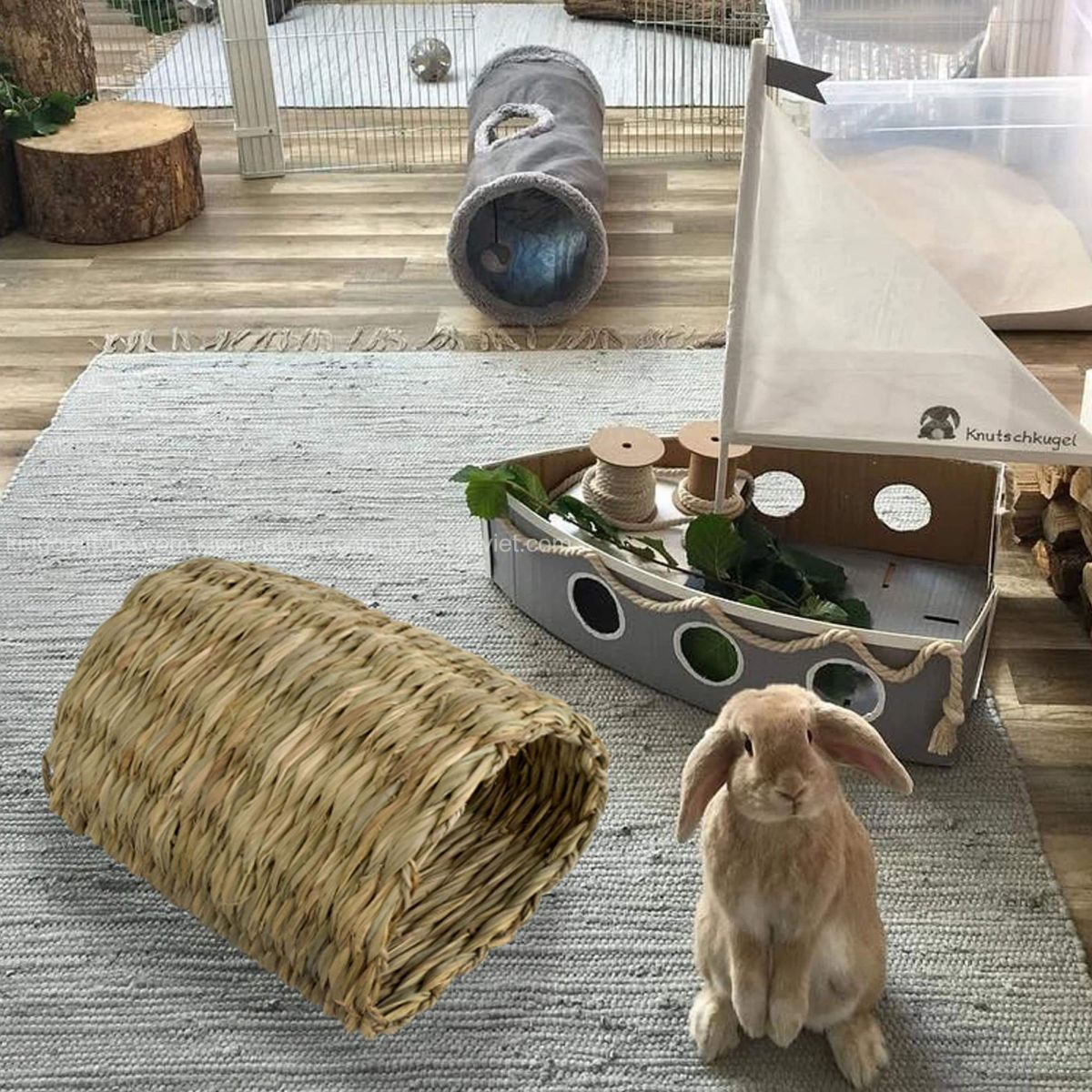 3. Production Process
To make beautiful and unique pet beds, we need to go through many stages. Let's explore the manufacturing process to create these products.
4. Packing and Delivery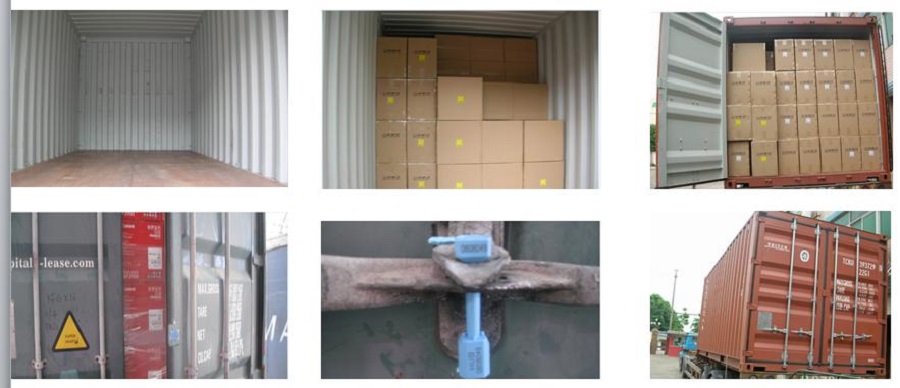 5. FAQ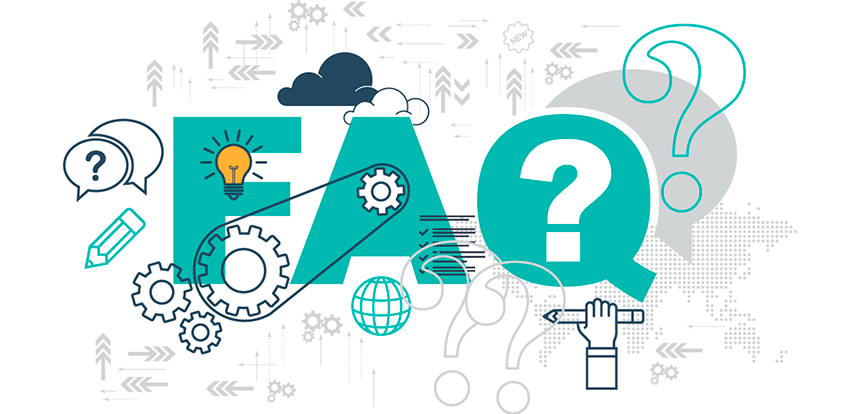 Question 1. Are you the manufacturer? Why should I work with you?
Answer: Yes we are the manufacturer. Our products are made by ourselves, we control quantity, quality, and price.
Question 2. Can I order samples? How samples shipped?
Answer: Yes samples are available. Samples in small pieces are packed carefully and shipped by DHL, FEDEX, TNT to minimize shipping time with affordable cost for customers.
Question 3: How about OEM?
Answer: We totally accept to customize production as per customer's requirement of color, brand name/logo, etc.,
------------------------------------------------------------------------------------------------------------------
KING CRAFT VIET
If you want to place an order with us, feel free to contact us below:
Add: 41/49 Huynh Thuc Khang, Dongda, Hanoi, Vietnam
Website: www.kingcraftviet.com
Email: sales@kingcraftviet.com
Hotline: +84 966420187 (Whatsapp)
See more our channel on:
**Instagram: https://www.instagram.com/king_handicrafts_vietnam/**
**Fanpage: https://www.facebook.com/kingcraftviet**
**Linkedin: https://www.linkedin.com/company/king-craft-viet-the-world-of-viet-nam-s-handicraft**
**Youtube: https://www.youtube.com/channel/UCp1qBzbIV7zZ1VUsSf-v4lg/featured**
Kingcraftviet.com- Vietnam's handicraft exporter