1. Product Feature
The hat is made from a special kind of bamboo and young and soft palm leaves. The rims are shaped into conical forms. The diameter of the hat is about 40-45 cm and it is about 25-30 cm high. The form is covered with palm leaves, which are then sewn into all rims. Finally, the hat is trimmed and painted with a coat of attar oil. The leaf hat is used as an umbrella to protect people from the sun or rain.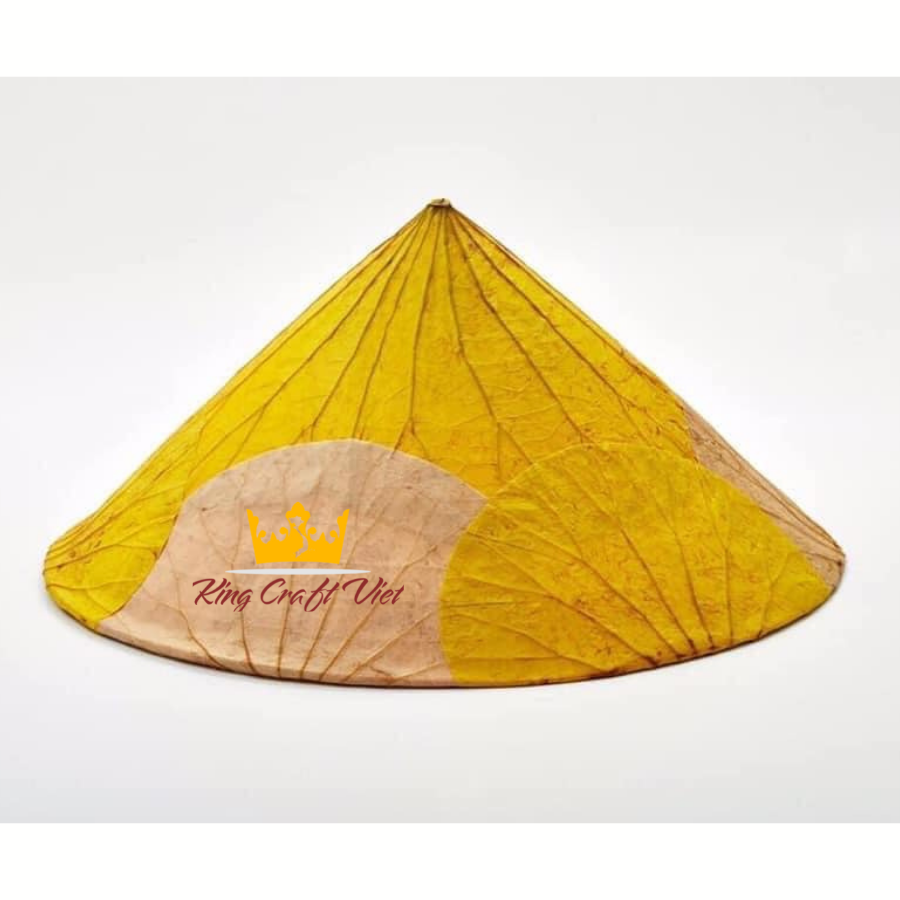 2. Detailed Image and Usage
Art products with many uses:
The lotus leaf hat is not only used to cover the sun and rain, it is also a beautiful decoration in families, hotels...and used to take pictures with Hue ao dai.
The hat is made from 2 layers of lotus leaves, then painted on the outside, so the ability to cover the sun and rain of the lotus leaf hat is very good, durable over time and completely usable in daily life.
Types of lotus hats today:
Lotus cones have many types, especially the leaves are different, so when made into a hat, when looking at it, it is completely different. It can be said that each lotus leaf hat is "unique".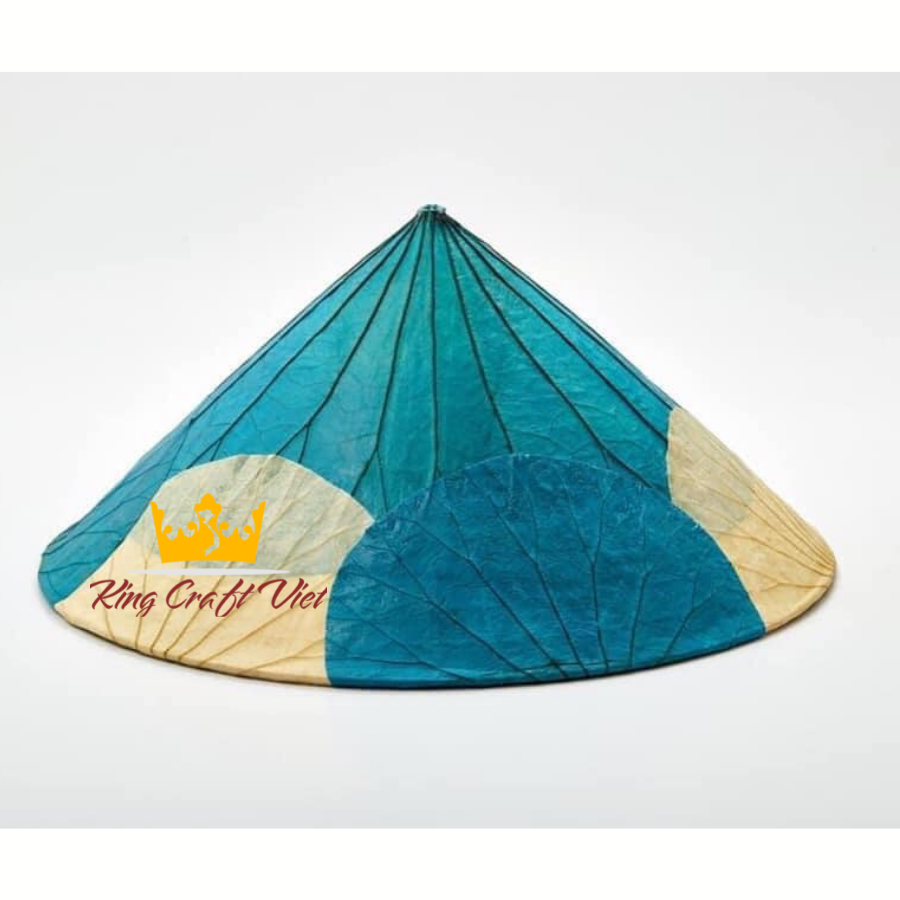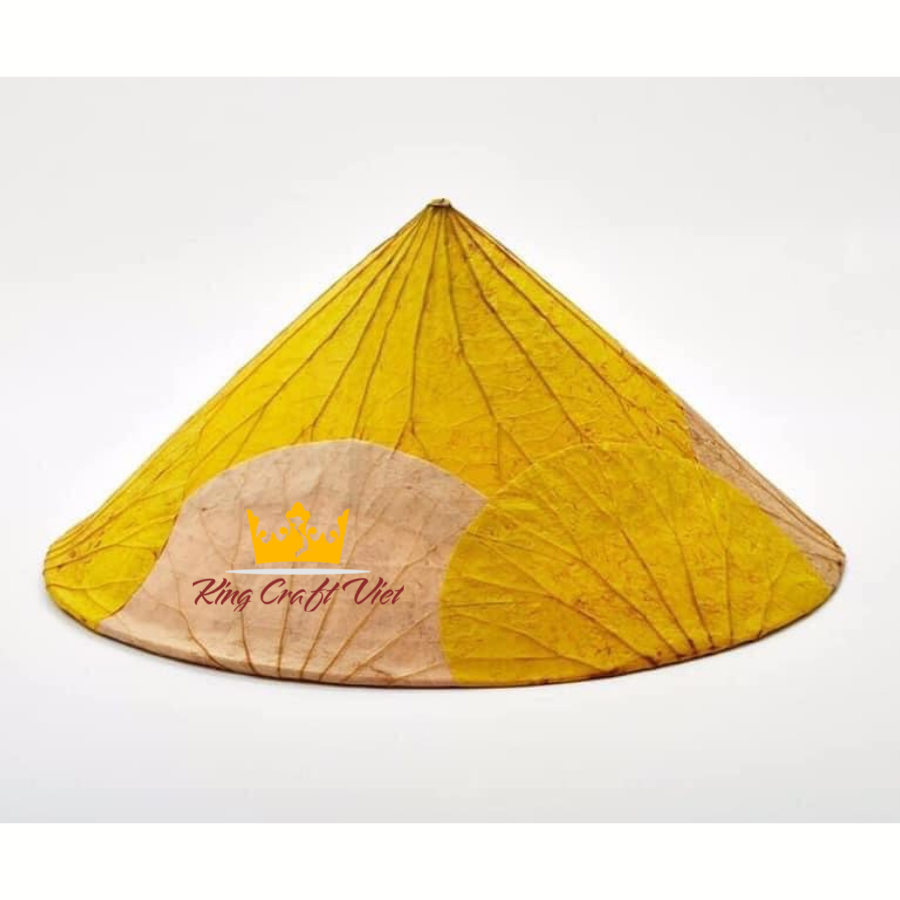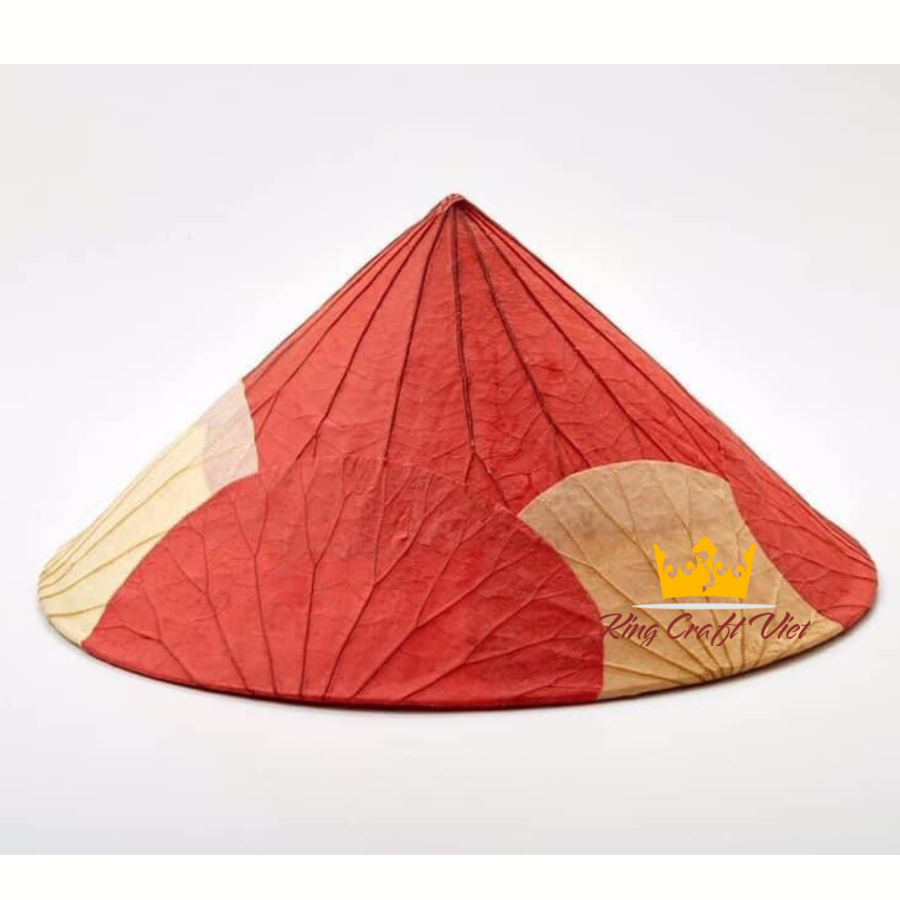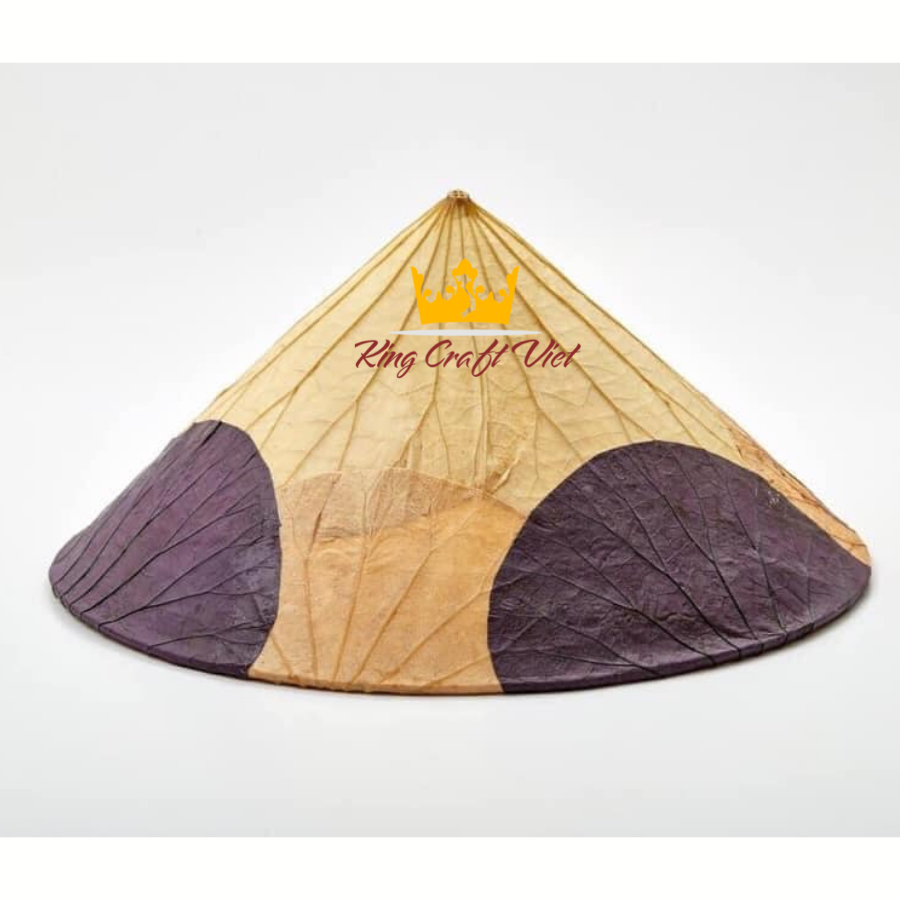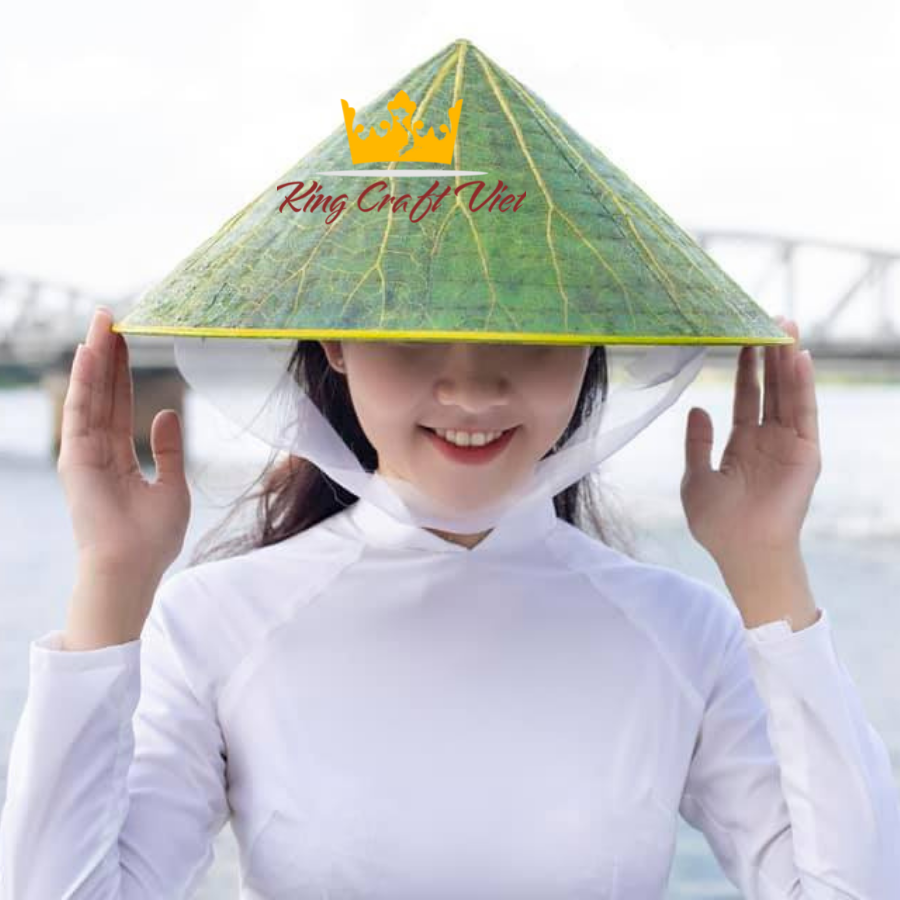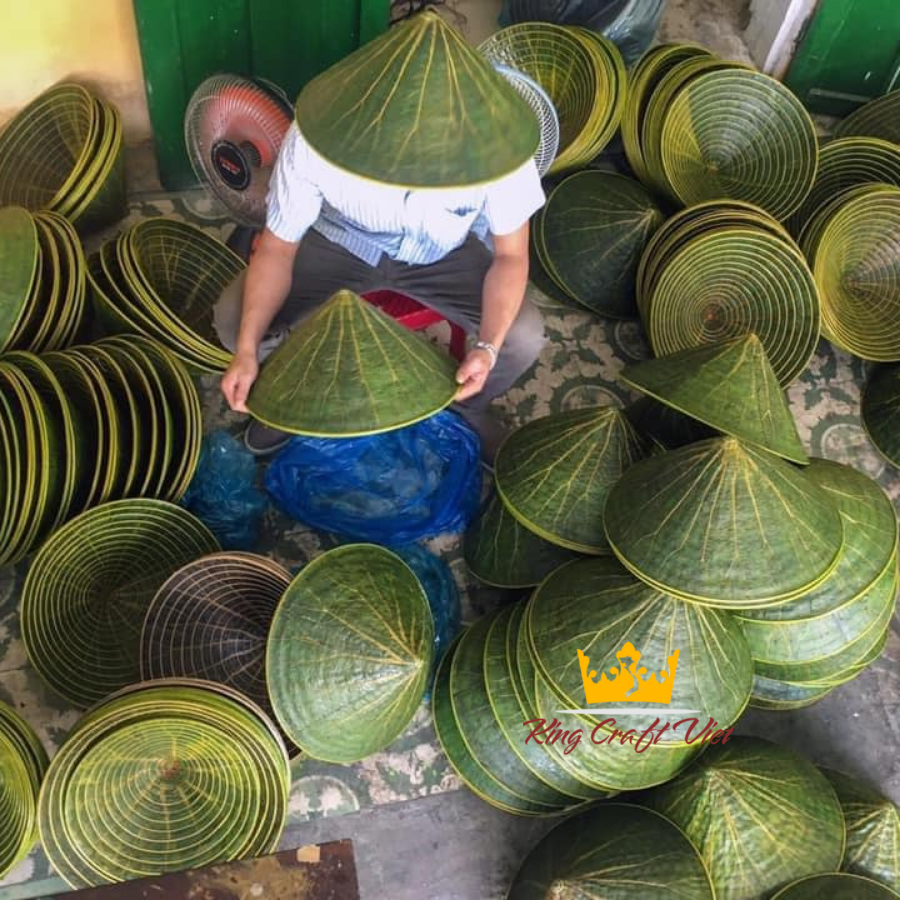 3. Production Process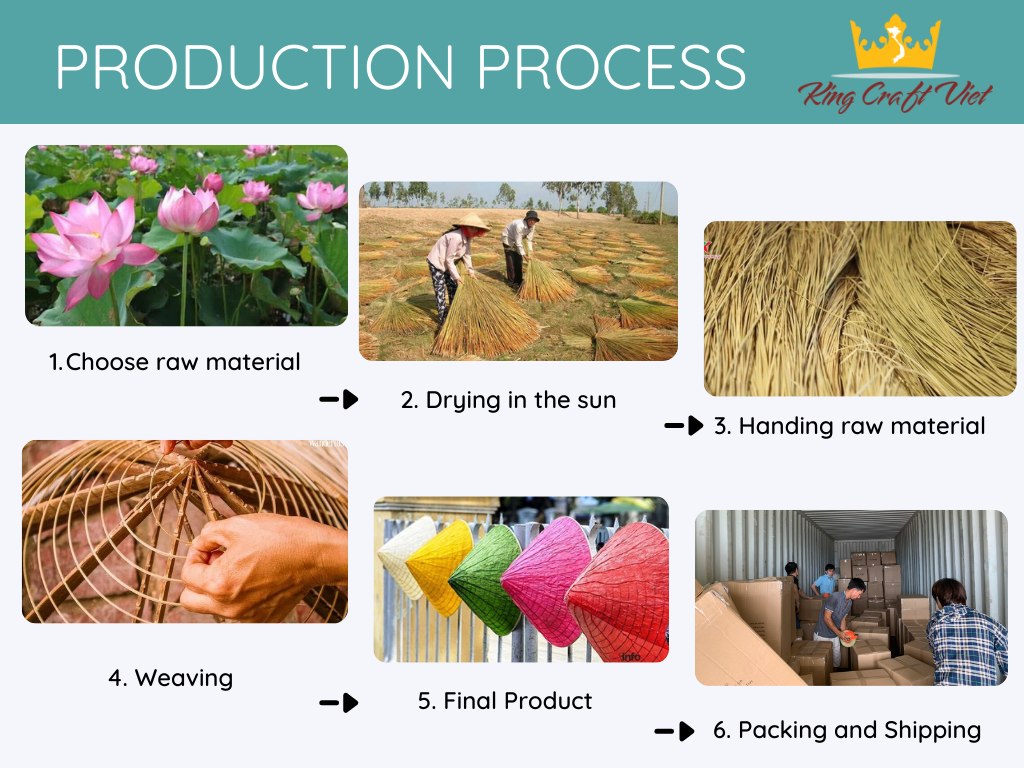 4. Packing and Delivery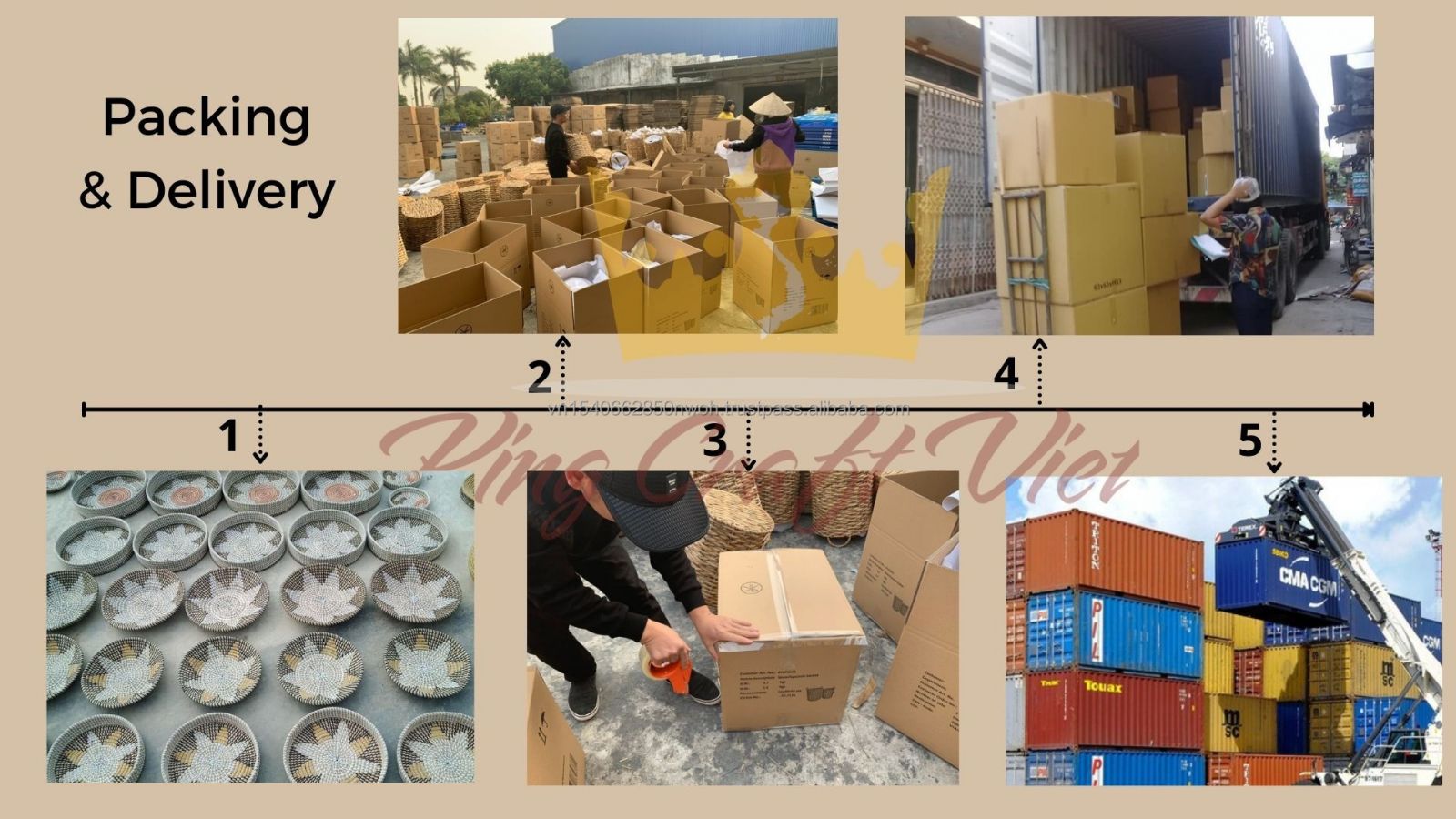 5. FAQ
Question 1. Are you the manufacturer? Why should I work with you?
Answer: Yes we are the manufacturer. Our products are made by ourselves, we control quantity, quality, and price.
Question 2. Can I order samples? How are samples shipped?
Answer: Yes samples are available. Samples in small pieces are packed carefully and shipped by DHL, FEDEX, TNT in order to minimize shipping time with affordable cost for customers.
Question 3: How about OEM?
Answer: We totally accept to customize production as per customer's requirement of color, brand name/logo, etc.,
------------------------------------------------------------------------------------------------------------------
We are here to match your requirement. Do not hesitate to contact us for the best price!
If you want to place an order with us, feel free to contact us below:
Add: 119 Nguyen Ngoc Nai Street, Thanh Xuan District, Hanoi, VietNam
Website: www.kingcraftviet.com
Email: sale@kingcraftviet.com
Hotline: +84 966420187 (Whatsapp)
See more our channel on:
Instagram: https://www.instagram.com/king_craft_viet/
Fanpage: https://www.facebook.com/kingcraftviet
Linkedin: https://www.linkedin.com/company/king-craft-viet-the-world-of-viet-nam-s-handicraft
Youtube: https://www.youtube.com/channel/UCp1qBzbIV7zZ1VUsSf-v4lg/featured
Kingcraftviet.com - Vietnam Handicraft Exporter