1. Product Feature
This beautiful woven summer hat is a handmade hat made from seagrass or palm by women living in rural areas. It is also known as beach hats, African hats, summer hats, Dad hats, women's hats, or traditional handmade hats. All materials are natural and environmentally friendly, non-toxic to the environment. On the rim, there are mixed colors, creating a unique feature. The natural woven sun hat is ideal to complement your fashion sense. It also protects you from direct sunlight which is why you will need it! Anyone can wear the hat because it's Unisex. So, own your style with this beautiful handmade hat.
MEASUREMENTS:
Hat brim: 12 cm
Head Circumference: 62 cm round
NOTE: Each of our hats has a unique crafted quality because it's handmade therefore, may appear slightly different from one another.
CARE INSTRUCTIONS: Your hat may arrive pressed inward due to shipping and that's normal. You can reshape it with a sprinkle of cold water on the parts and reshape it with your hands, leave it to dry in the sun or at room temperature and your hat will be back in its original shape.
2. Detailed Image and Usage
Many people like to wear it for different occasions or in the summer. Whether you are taking a day out at the beach or a walk to the farmers market for your shopping, or on a casual day in town, the hat will be perfect for your occasion.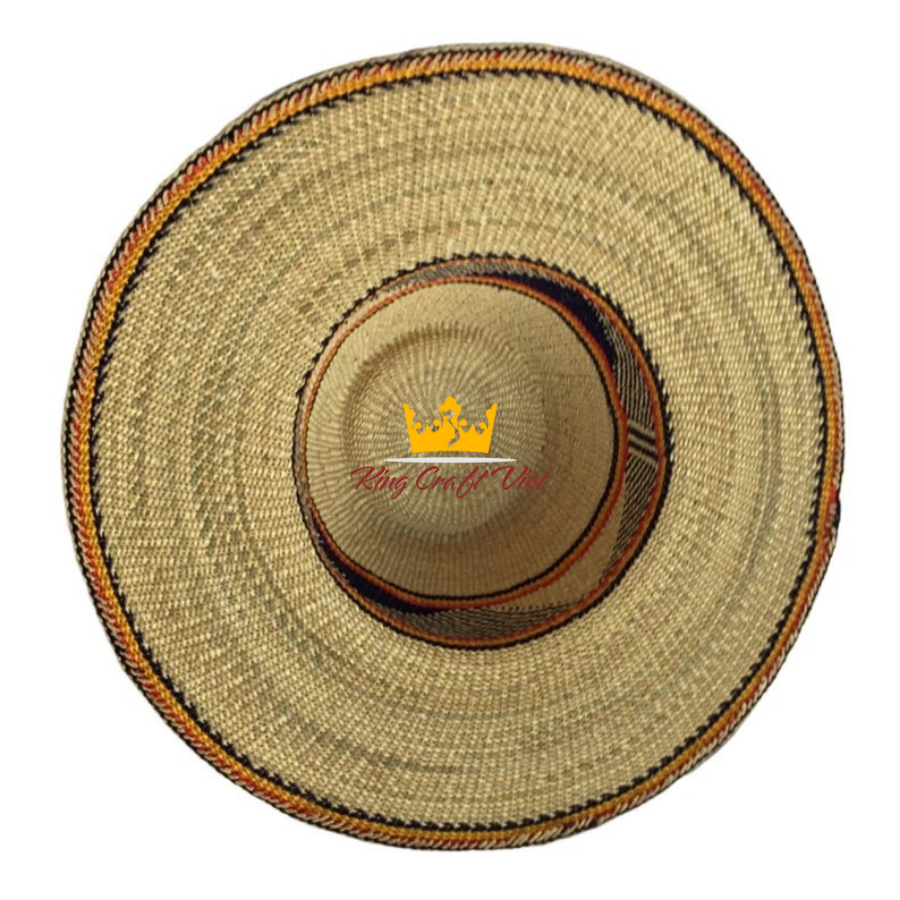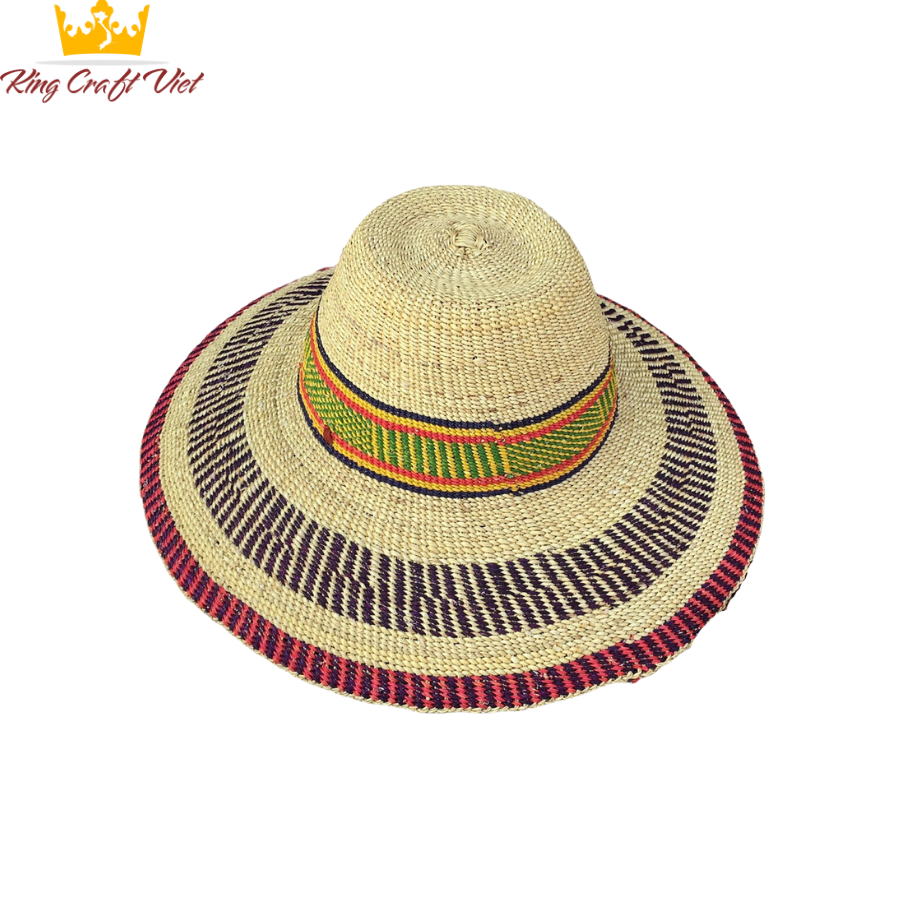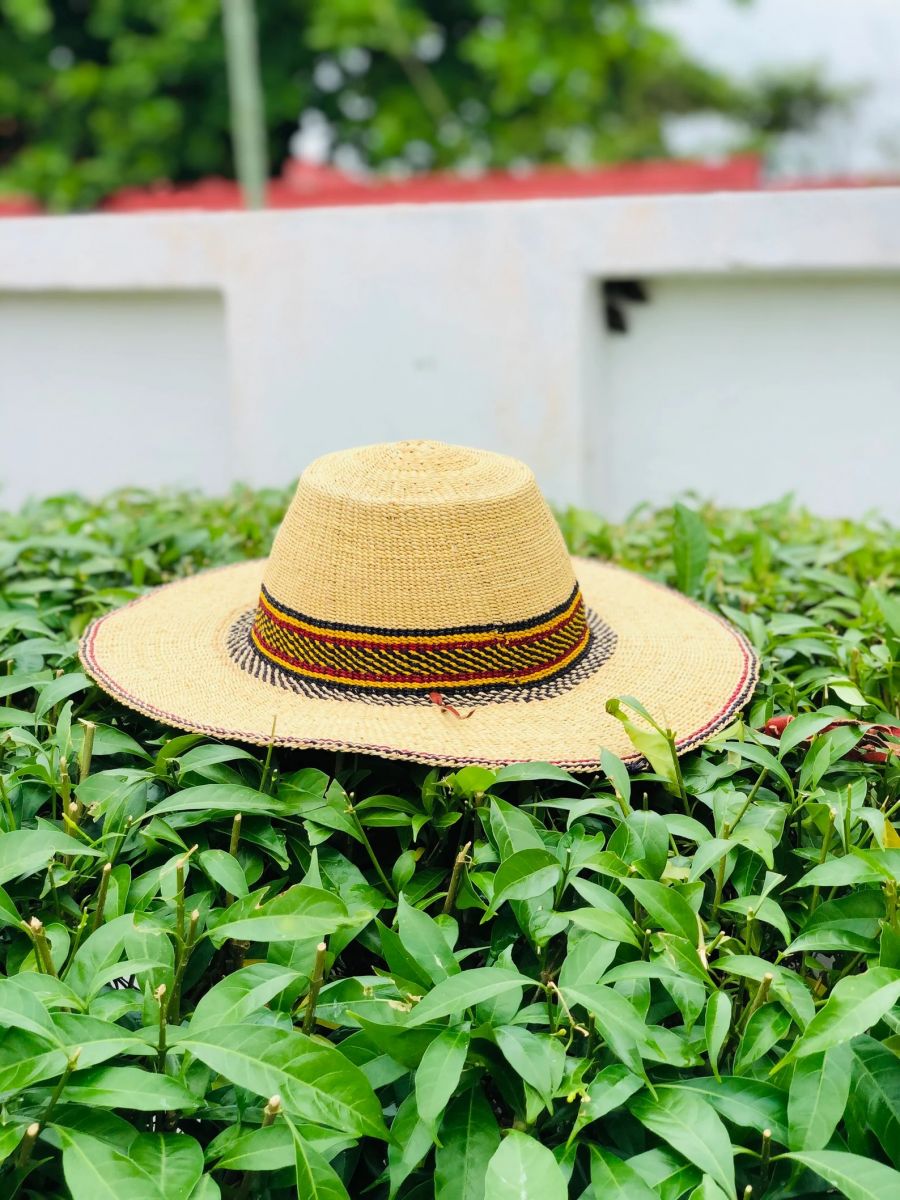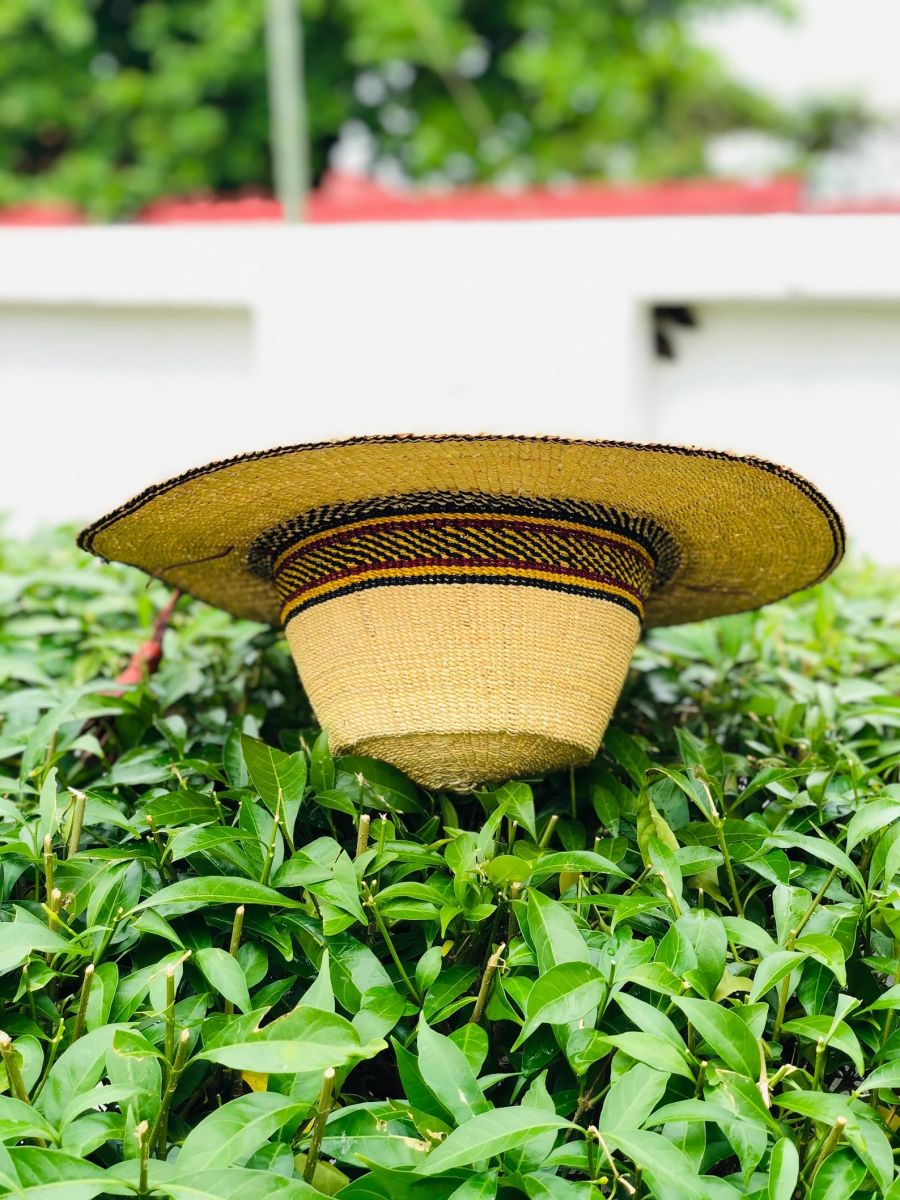 3. Production Process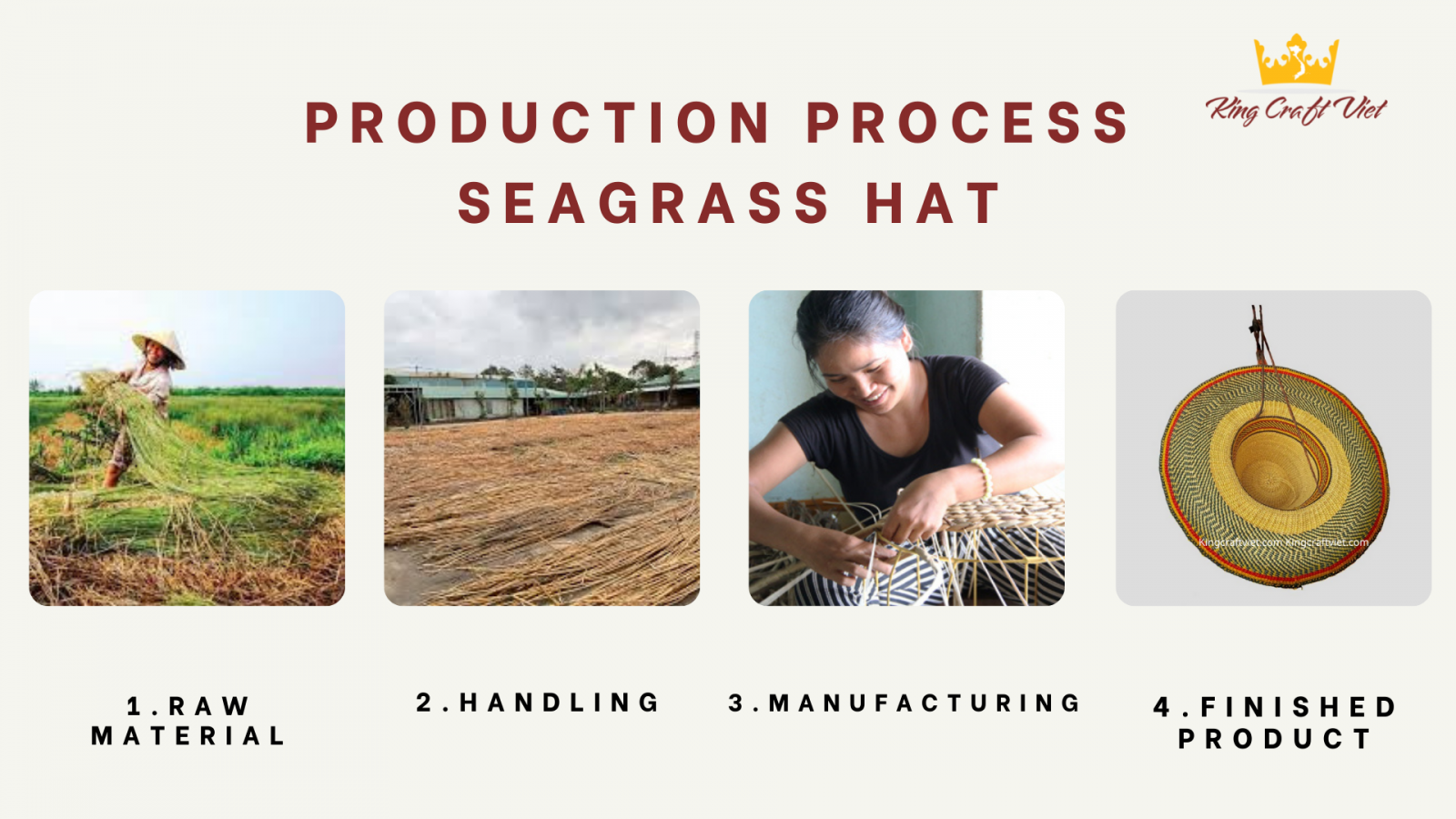 4. Packing and Delivery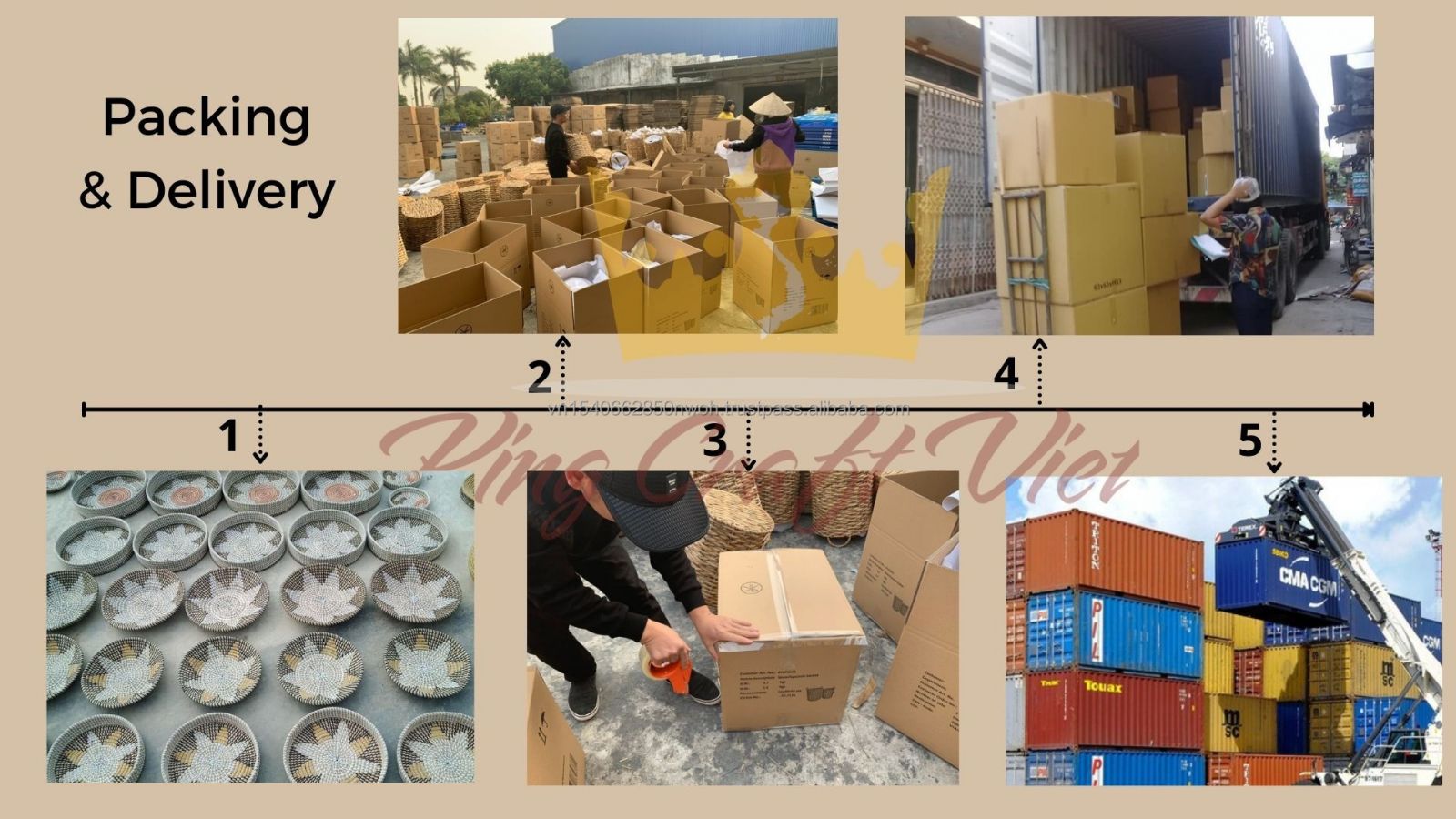 5. FAQ
Question 1. Are you the manufacturer? Why should I work with you?
Answer: Yes we are the manufacturer. Our products are made by ourselves, we control quantity, quality, and price.
Question 2. Can I order samples? How are samples shipped?
Answer: Yes samples are available. Samples in small pieces are packed carefully and shipped by DHL, FEDEX, TNT in order to minimize shipping time with affordable cost for customers.
Question 3: How about OEM?
Answer: We totally accept to customize production as per customer's requirement of color, brand name/logo, etc.,
------------------------------------------------------------------------------------------------------------------
We are here to match your requirement. Do not hesitate to contact us for the best price!
If you want to place an order with us, feel free to contact us below:
Website: www.kingcraftviet.com
Email: sale@kingcraftviet.com
Hotline: +84 966420187 (Whatsapp)
See more our channel on:
Instagram: https://www.instagram.com/king_craft_viet/
Fanpage: https://www.facebook.com/kingcraftviet
Linkedin: https://www.linkedin.com/company/king-craft-viet-the-world-of-viet-nam-s-handicraft
Youtube: https://www.youtube.com/channel/UCp1qBzbIV7zZ1VUsSf-v4lg/featured
Kingcraftviet.com - Vietnam Handicraft Exporter