1. Product Feature:
Our hyacinth basket fits perfectly on your toilet back, with no hangover. It holds multiple rolls of toilet paper: regular, double, and boutique tissue. You can store hand lotion, baby wipes, diapers, towels, extra bars of soap, planter, vanity products, or whatever. Are you a lover of natural products? Our hyacinth narrow tray for the bathroom is going beyond your expectation! Handmade of durable and natural water hyacinth that is an easily renewable resource, and lightweight, it protects the environment and your family's health.
2. Detail Image and Usage:
The toilet basket tank topper 3 sections can be used as a kitchen organizer or cosmetic holder. You can place it in a bedroom, kitchen, nursery, entryway, or office. This rectangular storage basket is ideal for small spaces such as the end table, shelf, countertop to store all your clutter in one convenient place to keep things neat and under control. Holding up is just great!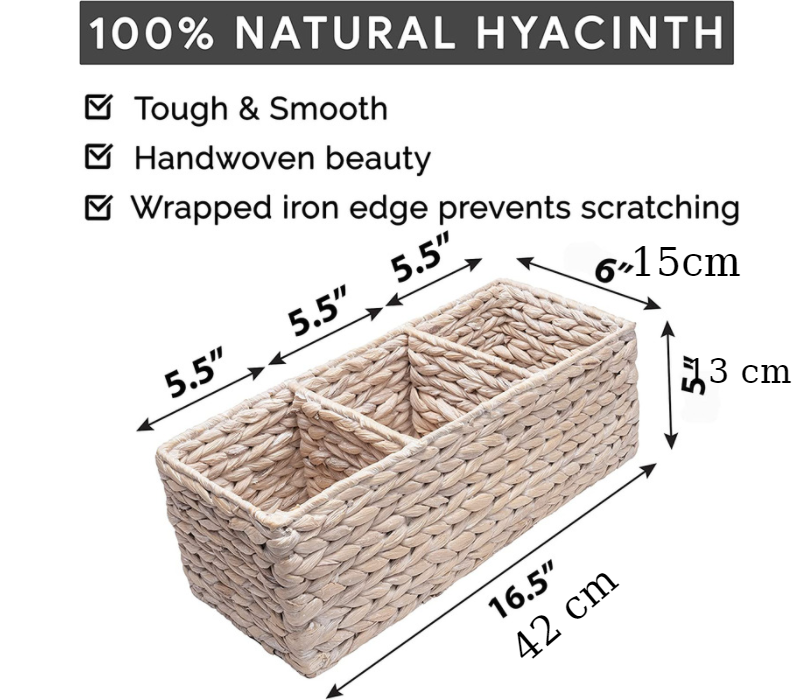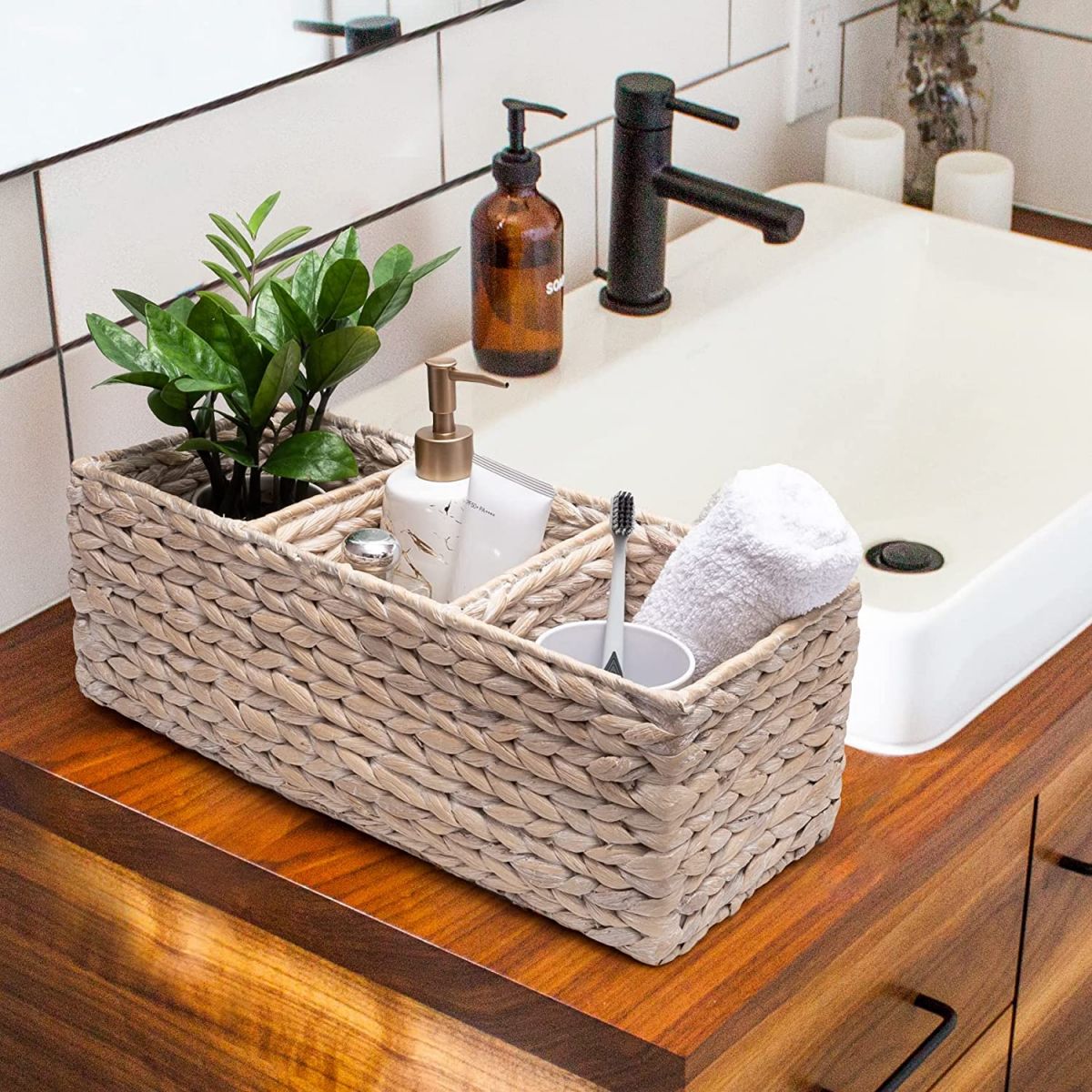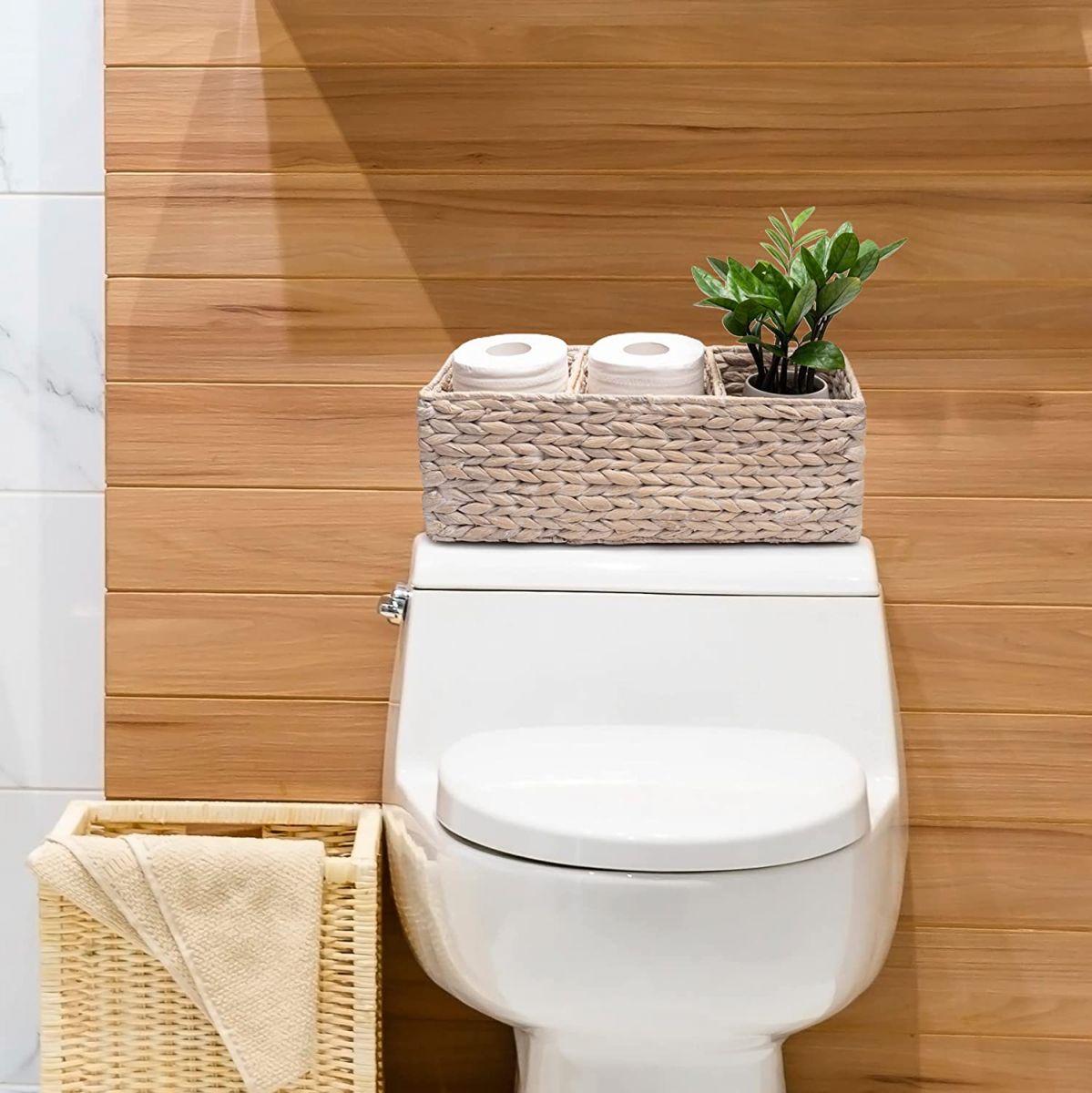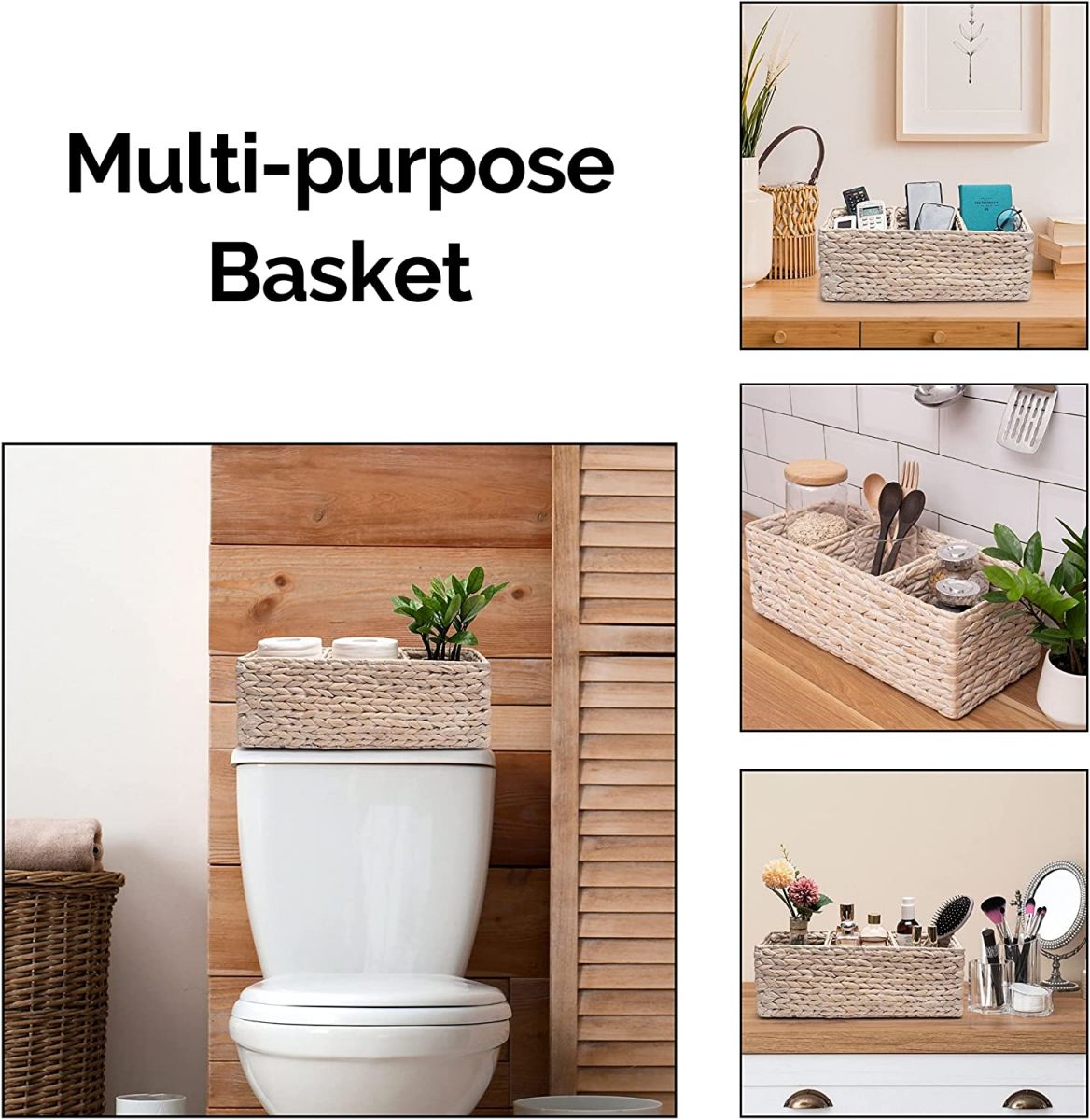 3. Manufacture Process
4. Packing and Delivery
5. FAQ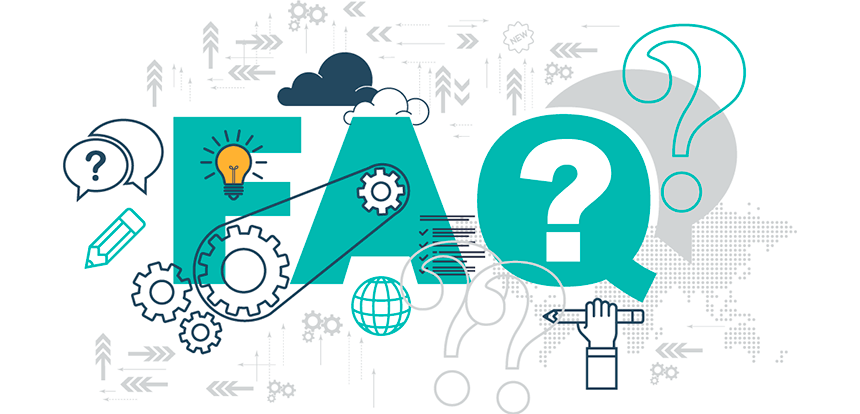 Question 1. Are you the manufacturer? Why should I work with you?
Answer: Yes we are the manufacturer. Our products are made by ourselves, we control quantity, quality, and price.
Question 2. Can I order samples? How are samples shipped?
Answer: Yes samples are available. Samples in small pieces are packed carefully and shipped by DHL, FEDEX, TNT to minimize shipping time with affordable cost for customers.
Question 3: How about OEM?
Answer: We totally accept to customize production as per customer's requirement of color, brand name/logo, etc.,
------------------------------------------------------------------------------------------------------------------
We are here to match your requirement. Do not hesitate to contact us for the best price!
Kingcraftviet.com- Vietnam's handicraft exporter
Hotline: +84 966420187 (Whatsapp)
Website: www.kingcraftviet.com
Email: sale@kingcraftviet.com
See more our channel on:
**Instagram: https://bit.ly/kingcraftvietcom
**Fanpage: https://www.facebook.com/kingcraftviet
**Linkedin: https://bit.ly/linkedinkingcraftviet
**Youtube: https://bit.ly/youtubekingcraftviet