1. Product Feature
This item is made of handwoven water hyacinth, it adds a soft and natural look to your bathroom. Pair it with our range of baskets in the same material for a bathroom that looks put together. With this toilet paper holder, not only do you get a practical solution, but you also get a stylish one. Fill the basket with rolls of toilet paper and place one on the wooden handle. It is a good alternative to a holder mounted on the wall and with the handle, you can easily move. If you are a lover of simplicity but equally unique, choose to buy this item for your bathroom.
2. Usage and Detail
Put it next to the toilet in your bathroom. Thread 2 rolls of toilet paper into the handle and put a few more in the space at the bottom of the basket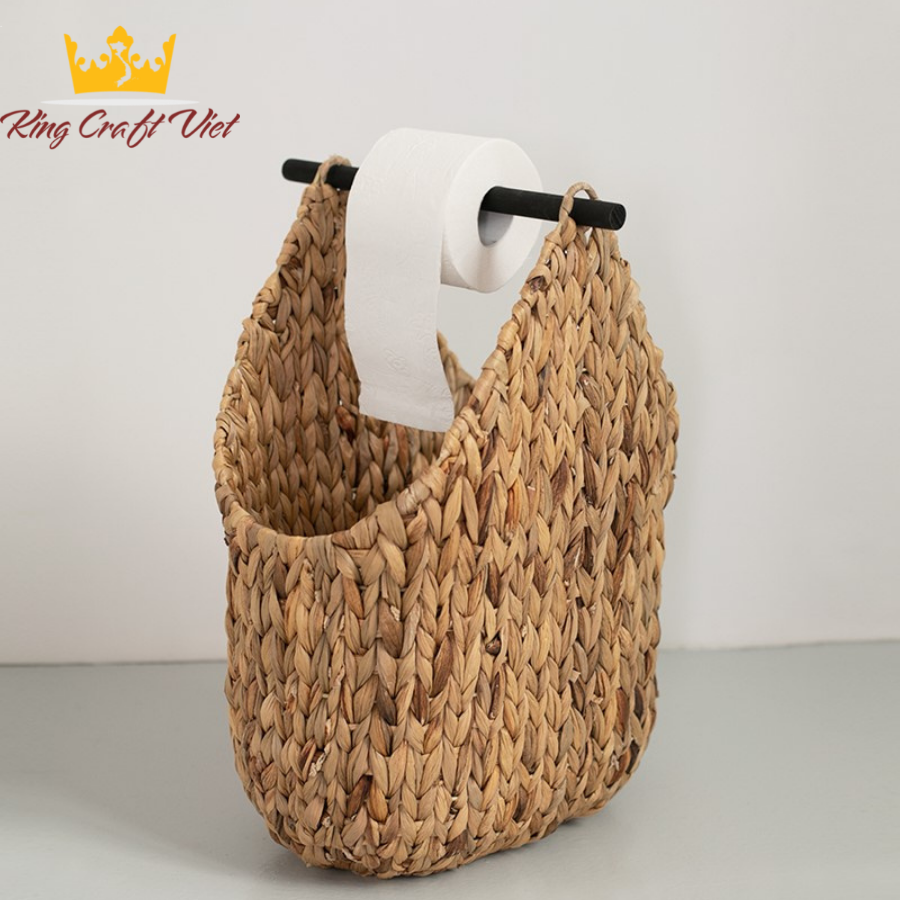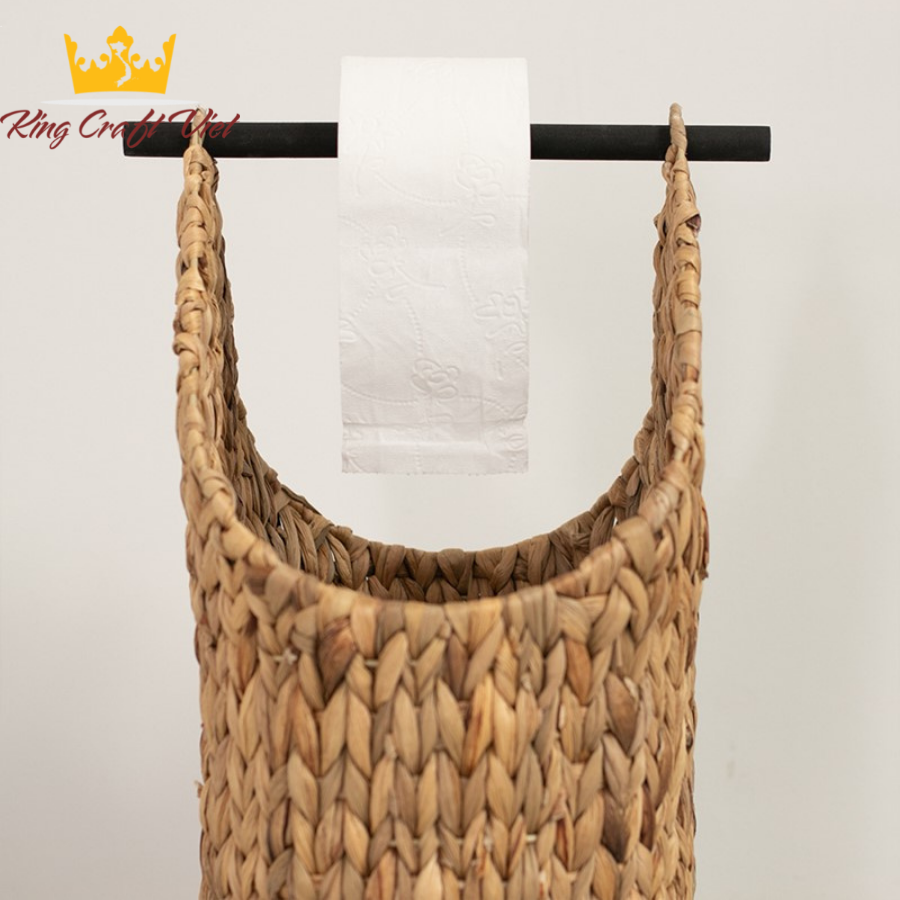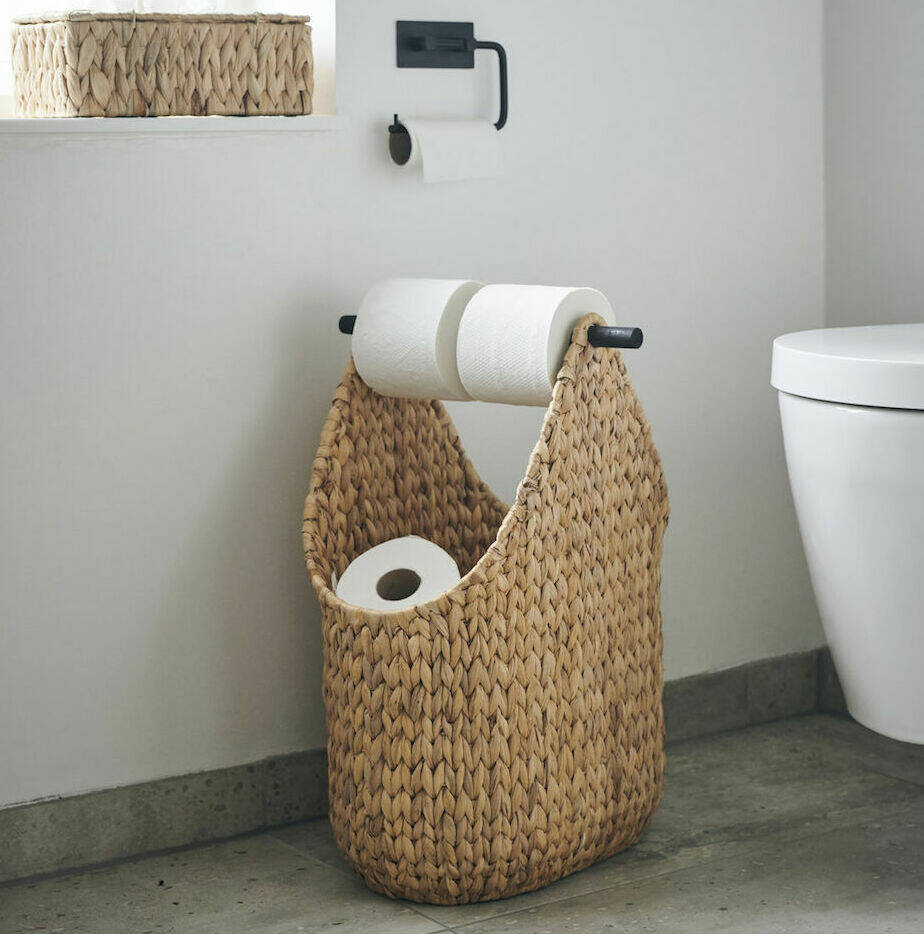 3. Production Process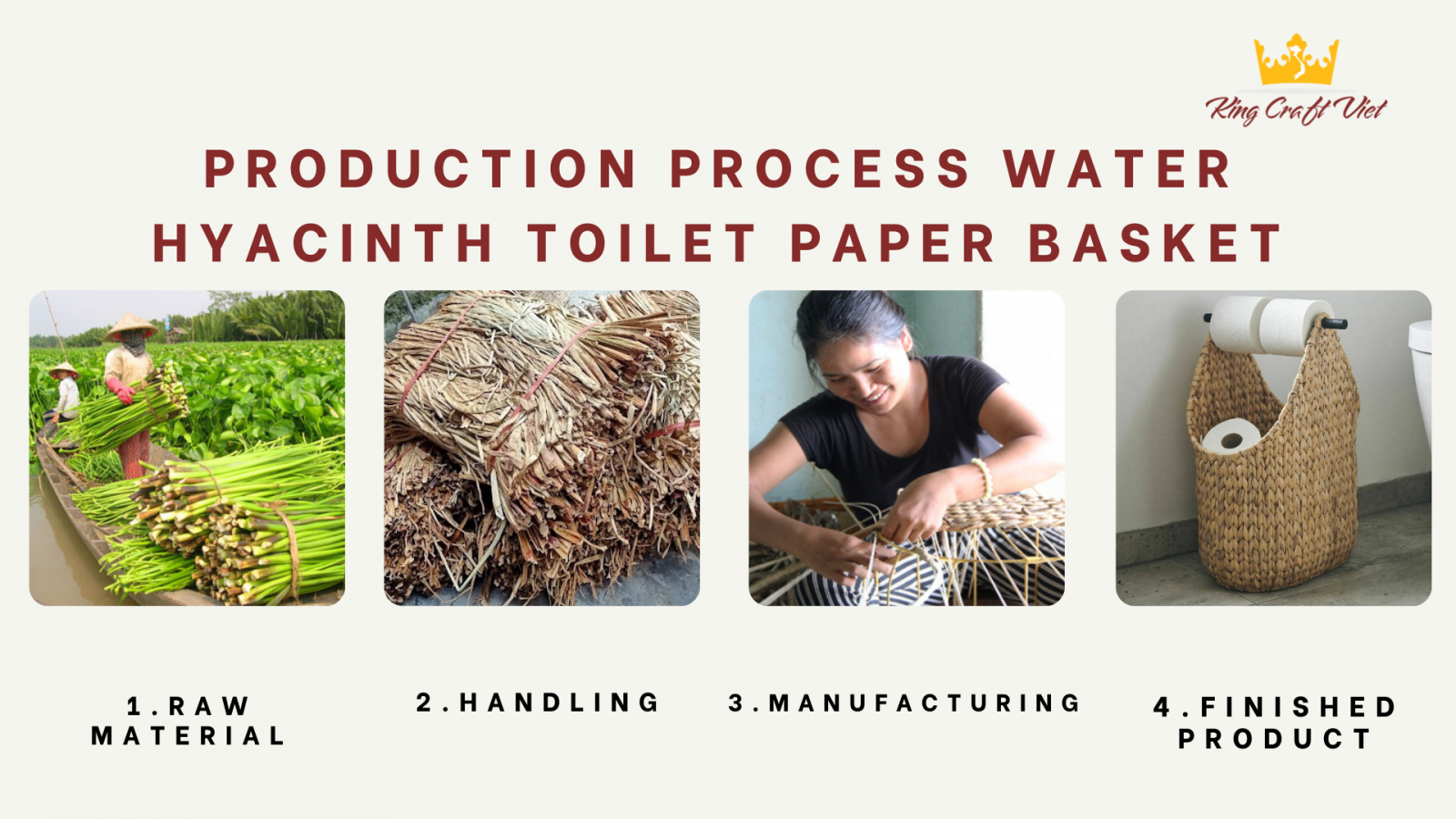 4. Packing and Delivery

5. FAQ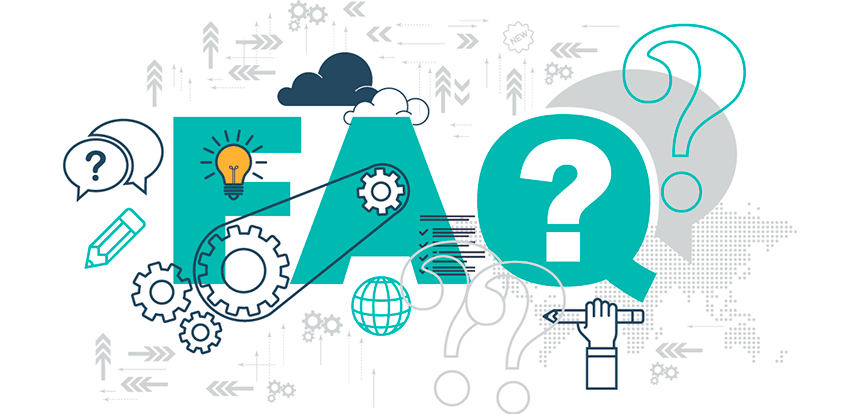 Question 1. Are you the manufacturer? Why should I work with you?
Answer: Yes we are the manufacturer. Our products are made by ourselves, we control quantity, quality, and price.
Question 2. Can I order samples? How are samples shipped?
Answer: Yes samples are available. Samples in small pieces are packed carefully and shipped by DHL, FEDEX, TNT in order to minimize shipping time with affordable cost for customers.

Question 3: How about OEM?
Answer: We totally accept to customize production as per customer's requirement of color, brand name/logo, etc.,
-------------------------------------------------------------------------------------------------------------------
We are here to match your requirement. Do not hesitate to contact us for the best price!
Kingcraftviet.com- Vietnam's handicraft exporter
Hotline: +84 966420187 (Whatsapp)
Website: www.kingcraftviet.com
Email: sale@kingcraftviet.com
See more our channel on:
**Instagram: https://bit.ly/kingcraftvietcom
**Fanpage: https://www.facebook.com/kingcraftviet
**Linkedin: https://bit.ly/linkedinkingcraftviet
**Youtube: https://bit.ly/youtubekingcraftviet