1. Product Feature
Maintaining healthy hair means taking proper care of it. And that also means using the right comb. The best way to give your hair a gentle brush is to use a comb made from natural ingredients. The natural or wooden comb can go over your hair gently and avoid damage, which means you have shinier hair with fewer split ends.
We choose bamboo because bamboo is stronger, lighter, and more durable than wood, has the electrostatic ability and is antibacterial. Bamboo is a 100% self-renewing natural resource, a sustainable solution, and completely biodegradable in the environment, meaning your comb will last year after year and when the time comes." retired", they can also return to the motherland completely.
2. Detailed Image and Usage
Bamboo comb products are popular and popular in many famous resorts and hotels. The product is easy to use, easy to carry, convenient, durable. Bamboo comb products, along with products such as bamboo brushes, bamboo soap trays, are convenient, environmentally friendly product sets that make their own mark for businesses.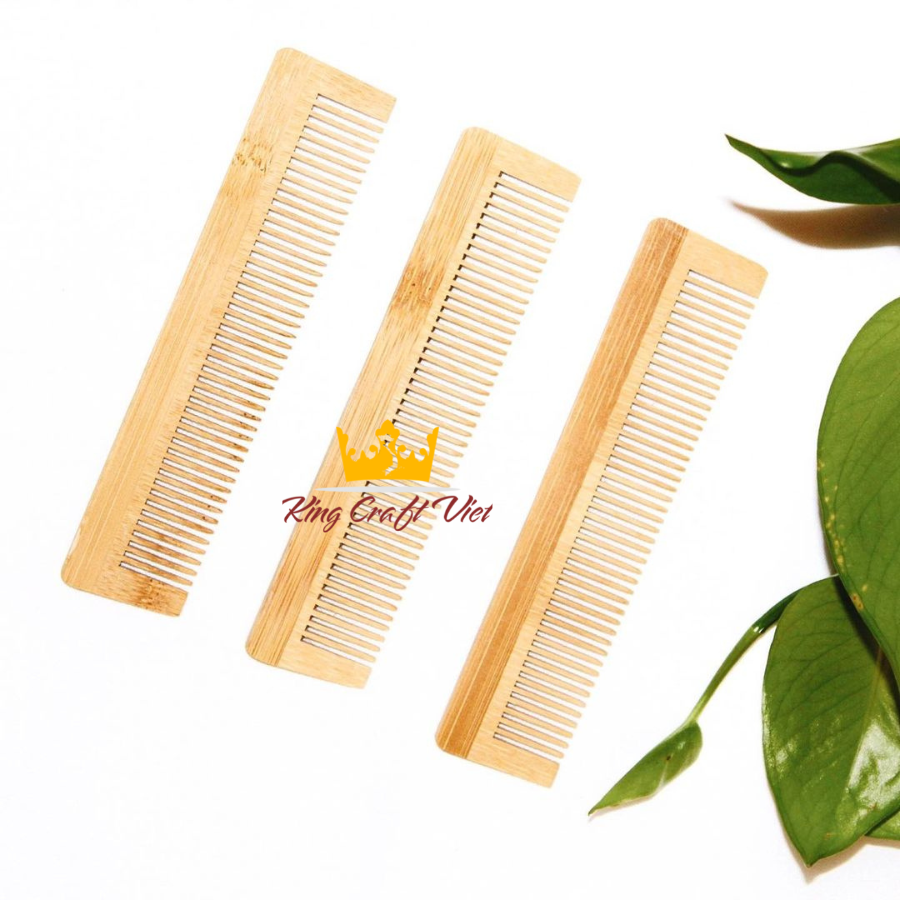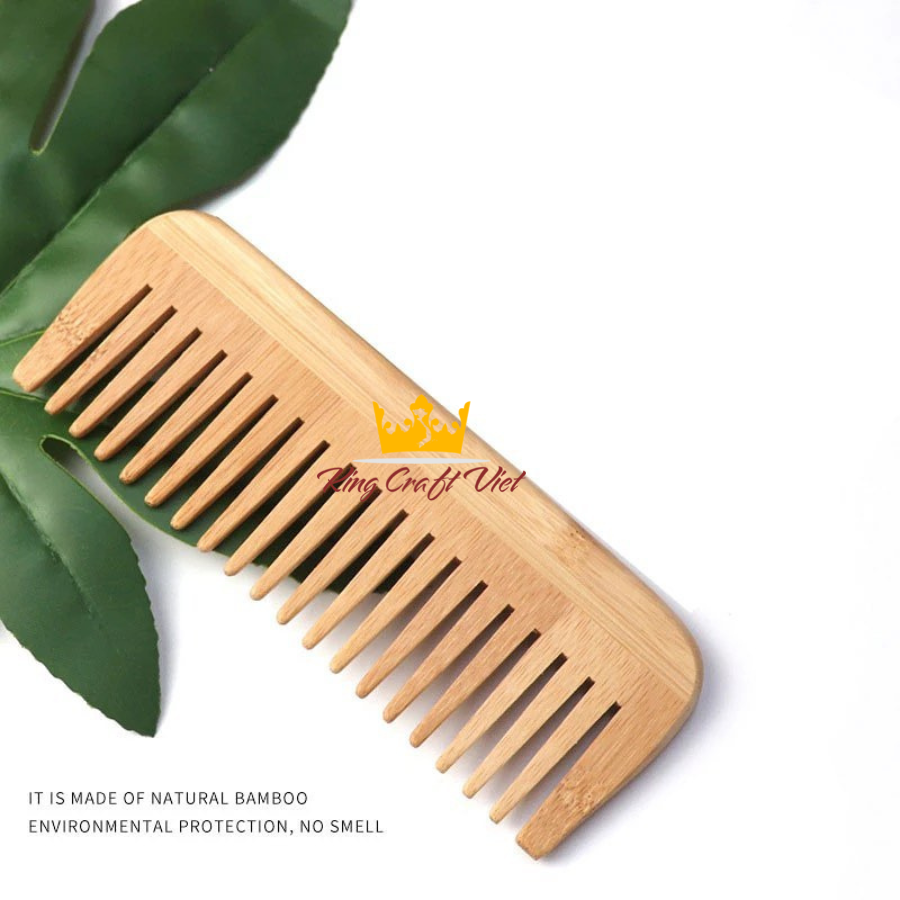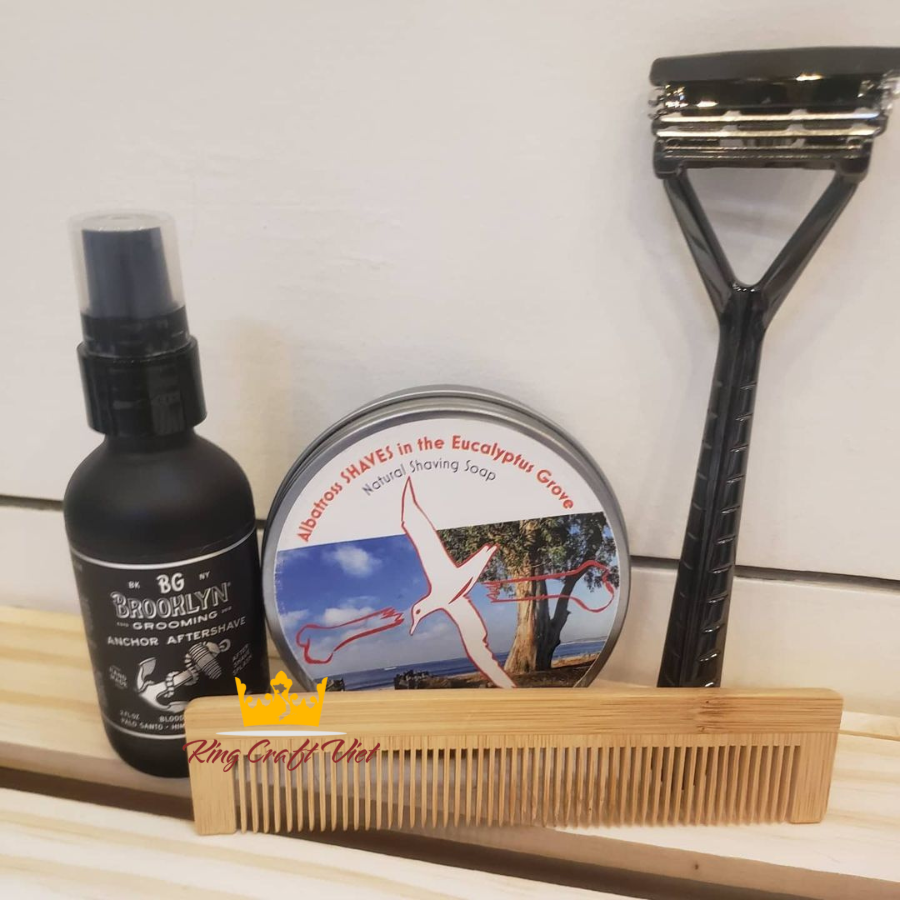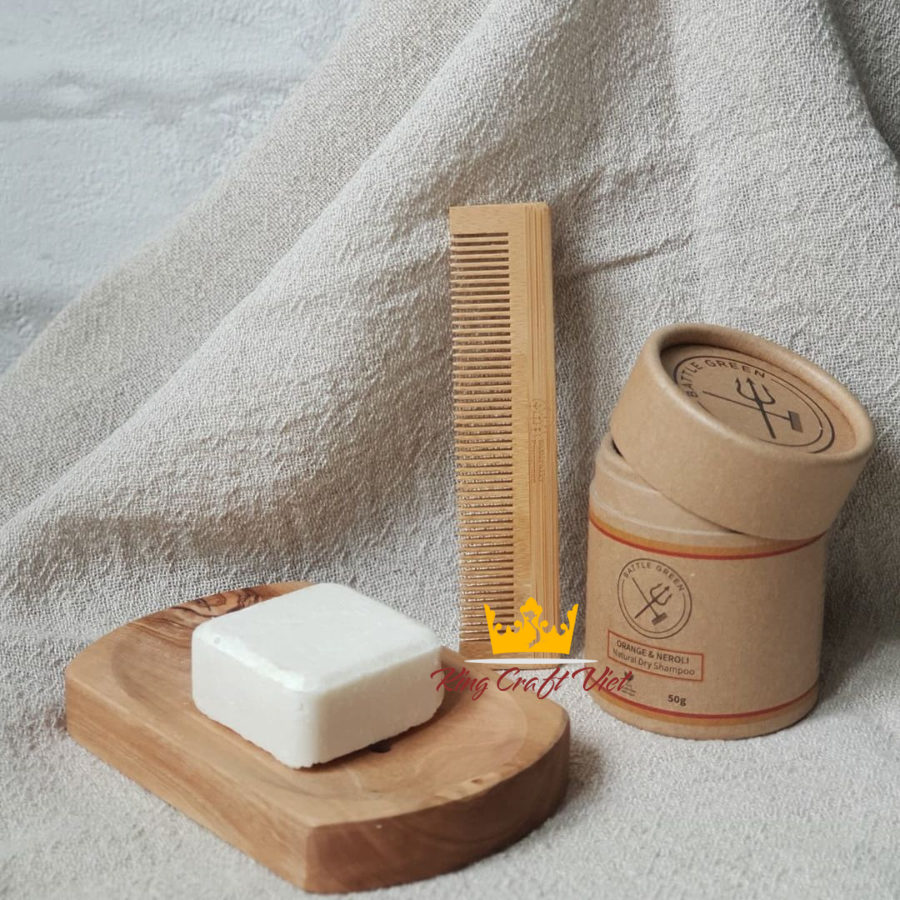 3. Production Process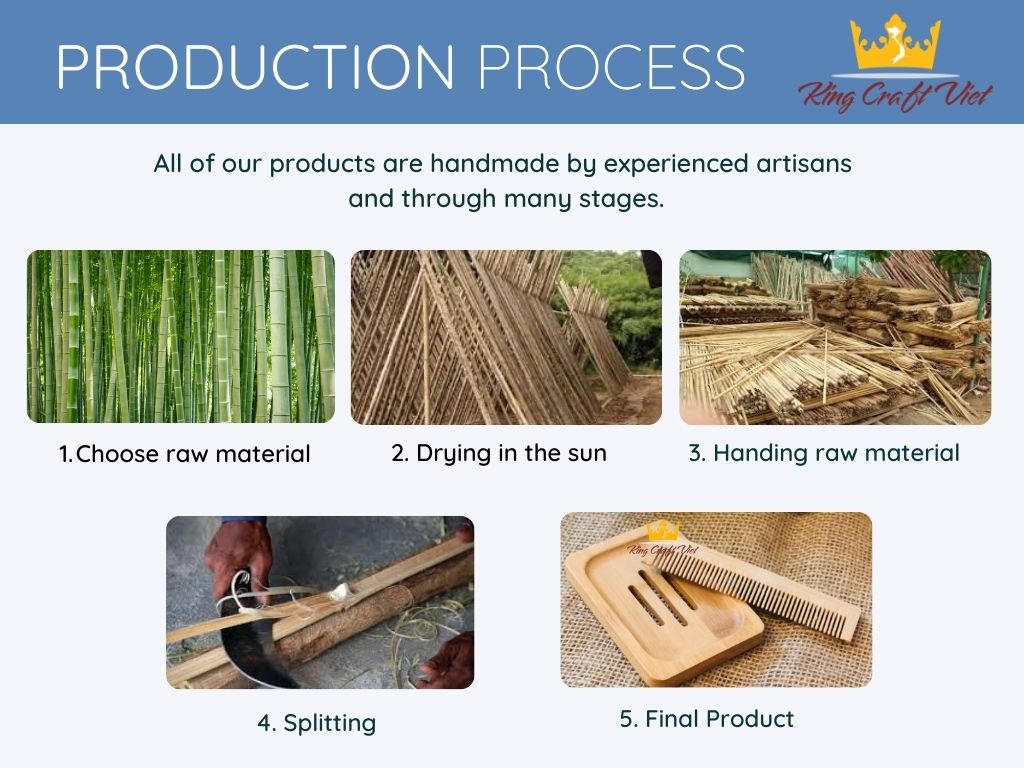 4. Packing and Delivery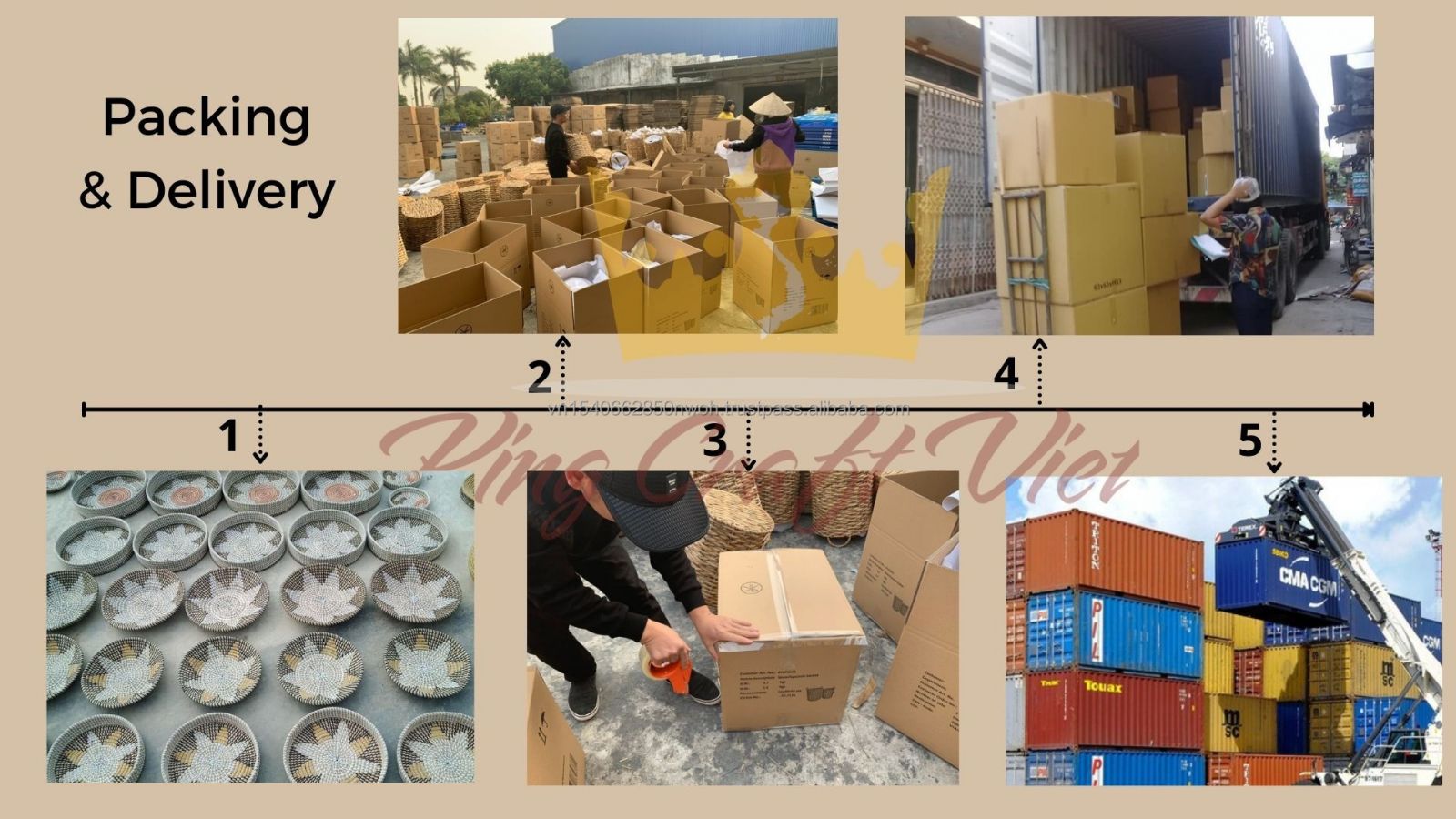 5. FAQ
Question 1. Are you the manufacturer? Why should I work with you?
Answer: Yes we are the manufacturer. Our products are made by ourselves, we control quantity, quality, and price.
Question 2. Can I order samples? How are samples shipped?
Answer: Yes samples are available. Samples in small pieces are packed carefully and shipped by DHL, FEDEX, TNT in order to minimize shipping time with affordable cost for customers.
Question 3: How about OEM?
Answer: We totally accept to customize production as per customer's requirement of color, brand name/logo, etc.,
------------------------------------------------------------------------------------------------------------------
We are here to match your requirement. Do not hesitate to contact us for the best price!
If you want to place an order with us, feel free to contact us below:
Website: www.kingcraftviet.com
Email: sale@kingcraftviet.com
Hotline: +84 966420187 (Whatsapp)
See more our channel on:
Instagram: https://www.instagram.com/king_craft_viet/
Fanpage: https://www.facebook.com/kingcraftviet
Linkedin: https://www.linkedin.com/company/king-craft-viet-the-world-of-viet-nam-s-handicraft
Youtube: https://www.youtube.com/channel/UCp1qBzbIV7zZ1VUsSf-v4lg/featured
Kingcraftviet.com - Vietnam Handicraft Exporter